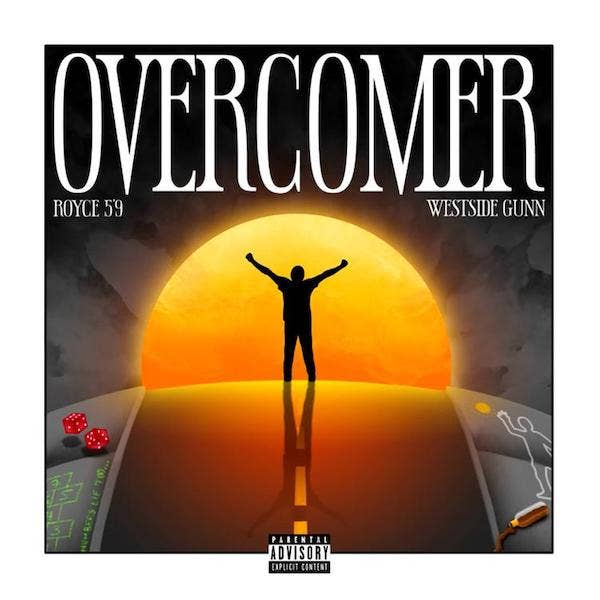 Yelawolf this is your first and your last pass
I ain't gon' put it on blast, your punk ass know what this about
You think it's 'bout being loud or tryna be hostile
The verse also mentioned conservative musician Kid Rock, who has worked with Yelawolf on a number of tracks. It's also worth mentioning that Royce blasted Rock on social media last month, after the "Bawitdaba" artist was filmed on stage making disparaging remarks about Oprah and Joy Behar. 
'Till you get found face down on the ground outside of

Kid Rock house

Though you a vulture pundit, I hope you get sober from this

Men lie, women lie, so do numbers
Royce spoke about this particular track during an appearance on the The Joe Budden Podcast last month. Though the titular host made sure not to give away too many details, he asked Royce why he decided to call out his former collaborator on the new project. 
"He gonna know why. He gonna know why, for sure," Royce said, before alluding to racist incidents. "I mean, It's a situation going on, especially in hip-hop, OK: We have all kinds of different people, but we have a type of person in particular. We have white people, white people who come into the business and they use the culture—which we got a very open culture, it's here for everybody to thrive."
He continued: "We got some white people that come in and use that, and then go and do very evil things behind closed doors—very evil, racist things behind closed doors. They make comments and stuff like that. And I just got to a point in life where if I see it or if hear about it or if I'm involved in it in any type of way ... I have to start holding these people accountable. Because if you don't, the cycle just continues."
Following the song's release, Royce called out Yelawolf on Instagram over a since-deleted post where Yela took a shot at the Detroit veteran. "I can remove you quicker than you Deleted this post, David Duke and nobody can stop me," Royce wrote in response to Yelawolf saying, "Yo @eminem get your hype man before the wolves do ... I ain't worried."
With a reference to The Wire character Marlo Stanfield, Royce added: "See, you want it to be one way... But it's the other way."
Royce also released the video for the song, which alludes to 6ix9ine's rise and fall. You can watch that below.
The track will appear on Royce's eighth studio album, The Allegory, set to drop next Friday. The 22-track project will include appearances by everyone from Eminem and G Perico to Conway the Machine and Benny the Butcher to CyHi the Prynce and YBN Cordae.