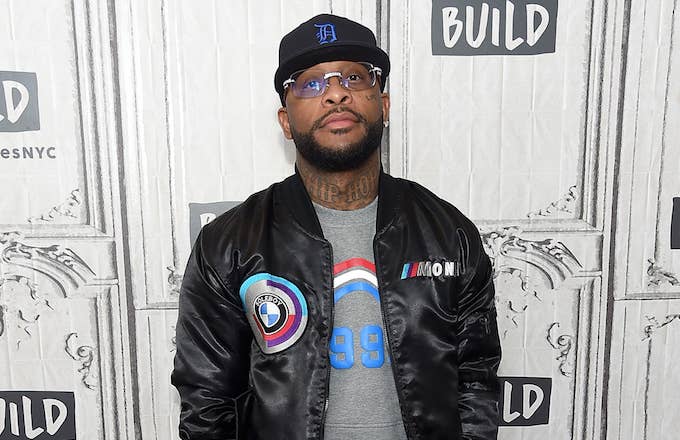 Tory Lanez has repeatedly crowned himself the victor in his and Joyner Lucas' rap battle. Royce Da 5'9" thinks otherwise.
Nearly one month after Lanez and Lucas exchanged a series of seemingly playful diss records, Royce was asked to provide his two cents on the matter, specifically whether or not Lanez walked away with the win. Royce, Lucas' good friend and previous collaborator, kept his response short and sweet:
Lanez was apparently unhappy with Royce's verdict, so he took a jab at the Book of Ryan rapper in a since-deleted tweet.
Royce insisted Lanez's heated reaction was unnecessary, and said he would let the Canadian artist "slide" because he was "new."
The situation escalated from there. After acknowledging that Lucas gave him a good fight, Lanez proceeded to insult Royce's lyrical skills and relevancy.
Royce issued another warning.
To absolutely no one's surprise, Lanez didn't back off. He went on to call Royce "Mr. Muscle Milk" and taunted the rapper over his online threats: "Fuck u finna do? Fight me through emojis and text .. n***a SUCK MY DICK."
Royce's most recent response?
Doesn't sound like Royce is going to let this slide, after all. Could it be that we have another rap battle on our hands? Keep it locked as the story unfolds.