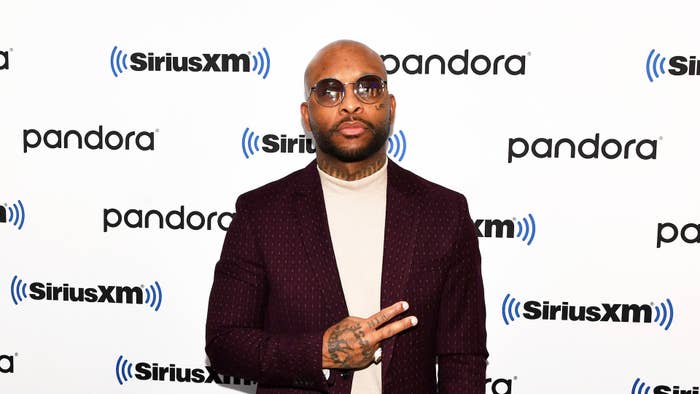 Royce Da 5'9" has some thoughts on the new Slaughterhouse project.
On Friday night, the Grammy-nominated rapper issued a lengthy reaction to Rise & Fall Of Slaughterhouse—a collaborative album from his fellow SH co-founders Joell Ortiz and KXNG Crooked. Royce expressed his objections in an Instagram post that featured an illustration of burning pig, which is also displayed on the aforementioned album's cover art.
Nickel Nine addressed the situation with an analogy about an apartment building that was built by four individuals, two of whom would go on to burn it down without the others' consent.
"You have 25 percent ownership/equity in a building… Let's say an apartment building…" he said. "You built this building with your three partners, brick by brick.. It's worth millions.. Suddenly, the value drops because it needs renovations etc .. You and your partners have been talking about when and how this work is gonna get done.. Y'all just need to agree on plan of attack."
The three "partners" are of course Ortiz, Crooked, and Joe Budden.
"Meanwhile: You and just one of the other partners receive an offer 2 build another building together but with just the 2 of you… Minus your other 2 partners… Yes… There's a check involved," he continued. "BUT… Just One Catch: You have to burn down the building you already have without informing your other 2 partners in order to do so… Would you do it??? Didn't think so… Me either …"
The post garnered mixed reactions.
Budden responded in the comments of Royce's post with "SMH," as pointed out by HipHopDX.
The Rise And Fall Of Slaughterhouse is scheduled to drop on March 11 and features 13 tracks.