Metro Boomin, Freddie Gibbs, and More Aren't Feeling Russ' Attempt to 'Bring Soul Samples Back'
Russ fired back.
Getty
Image via Getty/Prince Williams/WireImage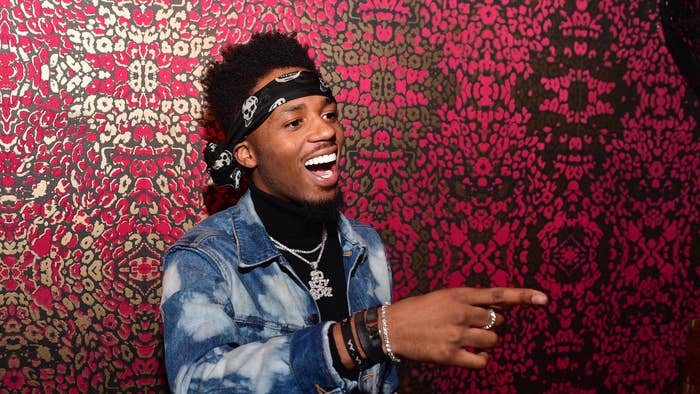 Like many other artists and producers, Russ is using this time of social distancing to boost his creative productivity. The 27-year-old rapper has taken to social media in recent days to share some of his own beats. But there's one particular clip that has been met with a good amount of roasting.
"This is a soul sample, keyboard warrior appreciation post," Russ said with a laugh.
Immediately after Russ shared the beat, the jokes began pouring in. Some compared it to the transition music on MTV's Cribs, others said it was reminiscent of NBA Street music, and many complained that it wasn't really creative. 
But Metro wasn't the only big name to clown Russ. Childish Major and Freddie Gibbs also cracked a few light-hearted jokes.
Russ responded to the latter's tweet, claiming he was simply appreciating a sound that he no longer hears in mainstream hip-hop. 
Russ also challenged all his critics to "post the sales of your beats and what they've accomplished."
Childish Major caught wind of Russ' tweets, and suggested he lighten up a little.
Russ has seemingly moved on from the mild drama. On Thursday night, he announced he was giving 20 of his fans $1,000 each: "Tryna boost some spirits during these bizarre times," he tweeted.