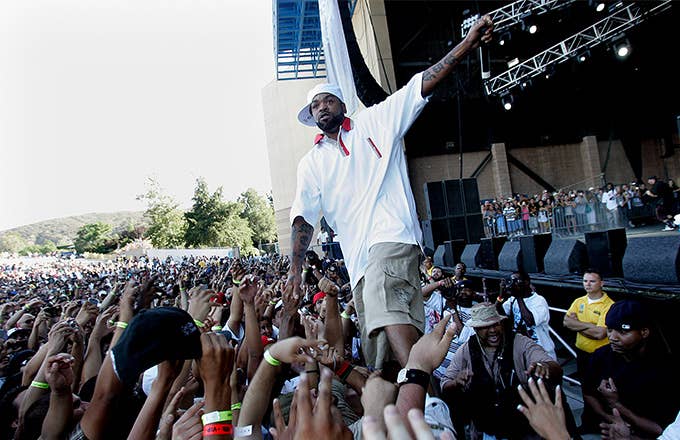 Method Man is gearing up for his next big movie role.
According to The Hollywood Reporter​, the Wu-Tang Clan member will join the cast of New Line Cinema's upcoming Shaft reboot, Son of Shaft. Method, who will reportedly play the titular character's old friend, will star alongside Samuel L. Jackson, Jessie. T. Usher, Regina Hall, and Avan Jogia.
Son of Shaft is expected to follow the plot of the 2000 John Singleton-directed sequel starring Jackson. Deadlinereports Usher (Survivor's Remorse) will take on the role of Shaft's son, who is described as "a young cyber expert FBI agent" who is forced to work with his estranged father on a new case. Richard Roundtree, the original 1971 Shaft, will also make an appearance.
Tim Story will direct the reboot based on a script by Alex Barnow and Black-ish creator Kenya Barris; the latter has signed on to produce the film along with John Davis.
Son of Shaft was announced more than two years ago, after New Line acquired the rights. Shortly after the film was confirmed, Davis spoke to about the project's direction, insisting it would be a more a drama than a comedy.
"It's a reinvention of the story so that it's both fresh and harkens back to what we love about that character," he told Colliderin 2015. "It's drama, but it's going to be drama with a lot of fun moments. A lot of lighter moments."
Son of Shaft is expected to hit theaters June 14, 2019.
Method's filmography got a significant boost in 2017. The 46-year-old multi-hyphenate appeared in TV series like Blue Bloods, The Breaks, Rebel, and The Deuce, as well as movies like Where's the Money and Love Beats Rhymes.