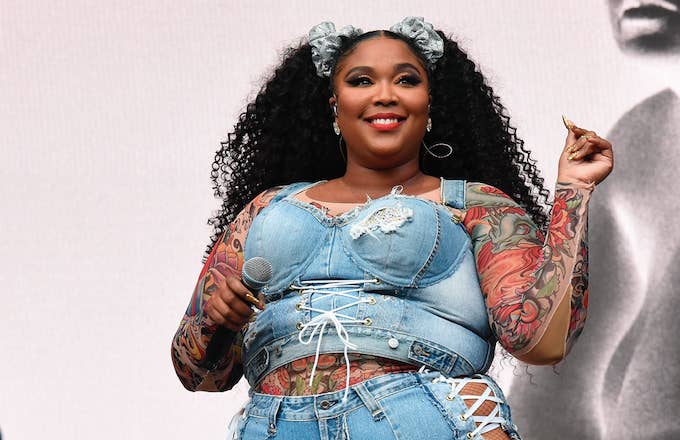 Lizzo's breakout single "Truth Hurts" has topped the Billboard Hot 100—nearly two years after its release.
The rapper/singer celebrated the milestone via Instagram on Tuesday, deeming it a victory, not just for her, but all her fans.
"We're number 1," she wrote. "This is a W for all of us. Anybody who ever felt like they voice wasn't heard. Anybody who felt like they weren't good enough. You are. We are. Champions."
Lizzo also shared a screenshot of a 2017 tweet, in which she vowed to relentlessly promote the "Truth Hurts" video because it was the best she ever made.
In a recent interview with People magazine, the 31-year-old artist revealed she nearly gave up music because "Truth Hurts" wasn't an initial success. 
"The day I released 'Truth Hurts' was probably one of the darkest days I've had ever in my career," she recently told the publication. "I remember thinking, 'If I quit music now, nobody would notice. This is my best song ever, and nobody cares ... I was like, 'Fuck it, I'm done.' And a lot of people rallied; my producer, my publicist and my family, they were like, 'Just keep going because this is the darkest before the dawn.'"
"Truth Hurts," which marks Lizzo's first-ever No. 1 on the Hot 100 chart, eventually blew up in 2019 after it was featured on the on the Netflix rom-com Someone Great. The track went on to inspire the DNA test meme and received the remix treatment from DaBaby.