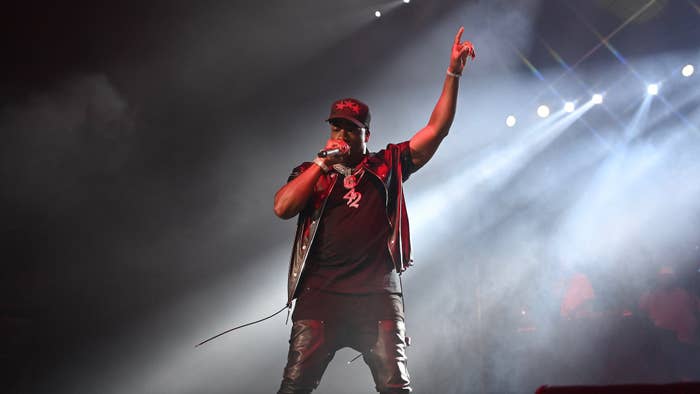 Yo Gotti's Birthday Bash has returned.
The annual music event is going down tonight at Memphis' Fedex Forum, where Gotti and artists from his CMG imprint will perform for his hometown.
"Birthday Bash is back and it's going to be better than ever," Gotti said in a previous press release. "I have a few surprises and special performances for my hometown family, but just know that I'm gonna keep putting on for the city that raised me. The energy at FedEx Forum will be unforgettable and fans won't want to miss it."
Shortly after announce Birthday Bash 8, Gotti confirmed he had tapped Lil Uzi Vert as a special guest. He and his crew have remained tight-lipped about which other artists will make an appearance.
"I'm grateful for all the artists that have come through over the years and helped me make this a special moment for the city," Gotti said. "We're going to keep elevating the show, so it gets bigger and better."
Gotti hosted the inaugural Birthday Bash in 2013; however, he was forced to put the event on pause for the last several years due to the global pandemic. The Memphis rapper has remained busy ever since then, dropping multiple projects including the newly released Gangsta Art—a 27-track compilation album featuring the CMG artists, like Moneybagg Yo, 42 Dugg, Blac Youngsta, EST Gee, Blocboy JB, and Mozzy.
You can livestream Birthday Bash 8 now via the Amazon Music Twitch channel.