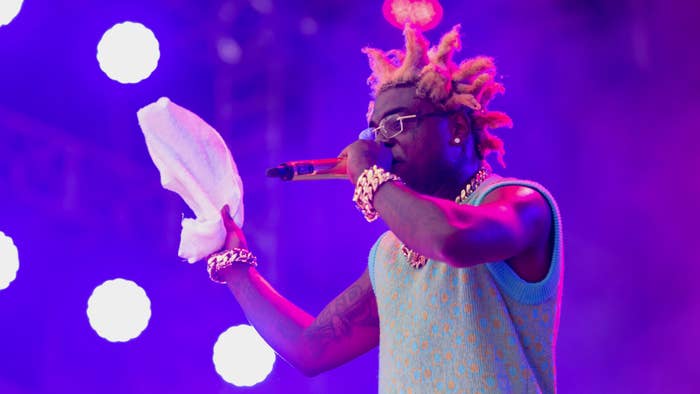 Kodak Black's philanthropic mission continues.
According to TMZ, the controversial rapper has made a generous donation to the child of Jennifer Sepot, the 27-year-old Fort Lauderdale officer who died from COVID-19 complications last month. Black's attorney, Bradford Cohen, said his client had learned about Sepot's death in a news article and was particularly moved by the tragedy because he, too, has suffered from the disease.
"'Make sure that kid is straight,'" Cohen recalled Kodak saying. "Pay for her college fund."
Kodak reportedly put down $20,000 to help fund the 2-year-old girl's higher education. 
The Fort Lauderdale Fraternal Order of Police told TMZ they are "grateful to everyone who has donated to the Sepot family in memory of Jennifer. Her loss has had an immeasurable and lasting impact on our officers. The generosity by supporters has offered a degree of hope during a time in which support for law enforcement feels to be a waning movement."
It was reported earlier this month that Kodak received a cease-and-desist letter from the Housing Authority of Pompano Beach. The group accused the rapper of causing a disturbance while trying to donate air conditioning units to residents of the housing project. Kodak reportedly hand-delivered the equipment in early July, amid record-breaking heatwaves in the United States.
A representative for the Housing Authority told TMZ that Kodak's donation was "an extremely generous and admirable gesture," but there were concerns about installation and safety guidelines.
In other Kodak news, the 24-year-old rapper recently confirmed he is expecting a baby girl with Maranda Johnson.