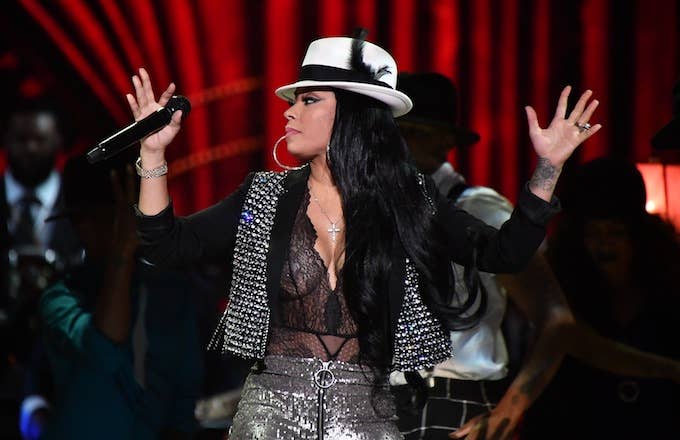 A physical altercation has cost Keyshia Cole a large sum of money.
According to TMZ, the 36-year-old singer has been ordered to pay six figures to Sabrina Mercadel, whom she allegedly attacked at Birdman's West Los Angeles condo in 2014. Cole was rumored to be dating Birdman at the time of the incident, and reportedly "flew into a jealous rage" after she found Mercadel on the property. The victim claimed the singer threw objects at her, punched her in the face, pulled her hair, and slashed her with fingernails. Cole was later arrested and booked for misdemeanor battery.
Fast forward to 2017, when it was reported that Mercadel was suing Cole for more than $4 million— $2 million for a finger injury, $1.5 million for pain and suffering, $500,000 for emotional distress, as well as additional amounts for future medical costs and loss of earnings. Though Mercadel didn't get the amount she was seeking, a judge did award her $100,635. TMZ reports the case concluded with a default judgment, as Cole failed to show up to the court hearing.
Cole, who released her seventh studio album 11:11 Reset in October, has yet to make a public statement about the ruling.