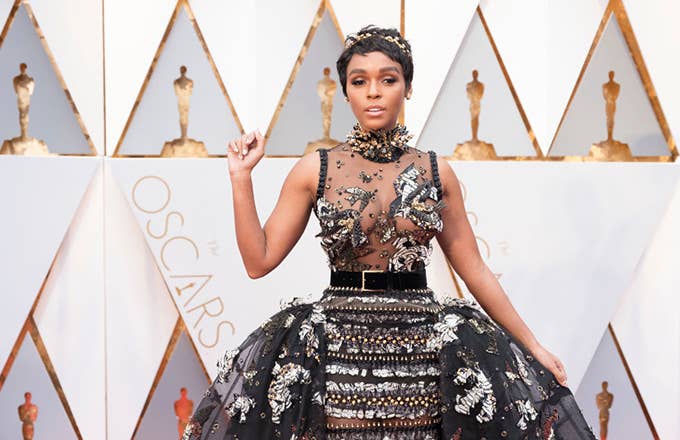 Janelle Monáe wants people to "start respecting the vaginia." And she's offered a bold suggestion on how society can achieve that goal.
In an interview in Marie Claire's "The Future Is Female" issue, the outspoken artist said women should consider conducting a sex strike to advance gender equality.
The concept of a sex strike, also known as Lysistratic non-action, dates all the way back to ancient Greece. Though some have attributed this form of protest to social and political change, it's considered a fairly polarizing tactic. Some have criticized it for perpetuating stereotypes that women do not enjoy sex as much as men do. Some also believe this kind of strike enforces the idea that a woman's body is her most effective power play.  
Shortly after the article was published, Monáe cleared up her statements on Twitter, insisting she does not believe sex is a "bargaining tool." 
Monáe also addressed the importance of staying true to one's self, even if that means defying gender stereotypes.
You can read the full interview here.