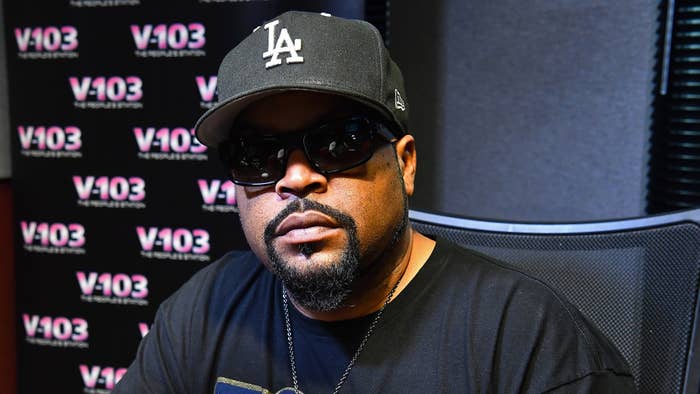 Ice Cube is heated.
According to Bloomberg Law, the 51-year-old hip-hop mogul is suing Robinhood for allegedly using his likeness without permission. Ice Cube, legal name O'Shea Jackson Sr., points to a March 8 blog post on Robinhood Snacks, a daily newsletter dedicated to finance. The post—titled "Why are tech stocks falling?"—features a still shot from the 2007 film Are We Done Yet? co-starring Ice Cube and John C. McGinley. The image is captioned with "Correct yourself, before you wreck yourself," an obvious reference to Ice Cube's 1992 hit "Check Yo Self."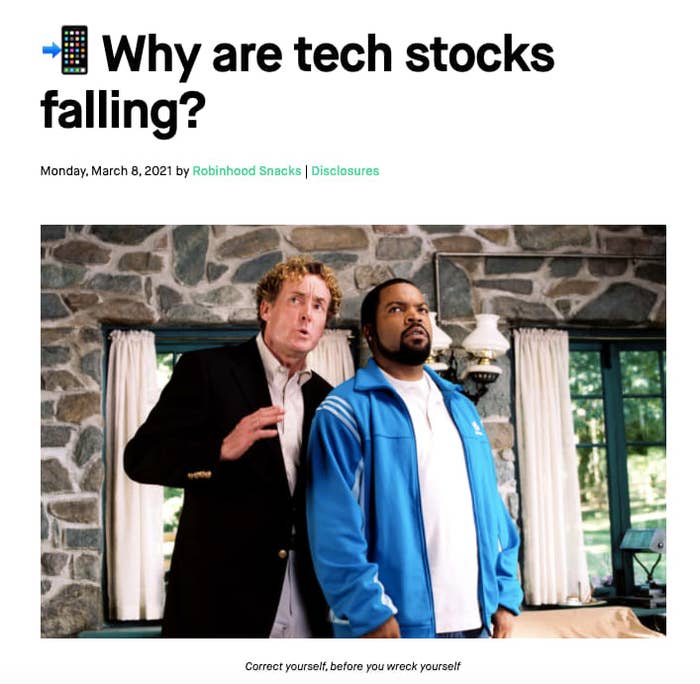 "Defendants deliberately and shamelessly misappropriated Ice Cube's image and likeness to promote Robinhood's horrible products and services—and the last things in the world to which Ice Cube would ever attach his image and likeness," the lawsuit states. "This blatant theft of Ice Cube's image and likeness to endorse Robinhood's dangerous products and services has resulted in substantial damage to Ice Cube."
The complaint goes on to mention Robinhood's role in the GameStop saga, and the company's controversial decision to freeze trading for some investors.
"Just as Robinhood's recent well-known conduct has resulted in Congressional investigations and numerous class action lawsuits, so too has it stolen and diminished the hard-earned image and brand of Ice Cube, one of the most prominent Black voices in America," the lawsuit continues. "In a cynical effort to appeal to a young demographic, Robinhood has engaged celebrity endorsers such as Jay-Z, Nas, and Jared Leto to endorse its products and services. Robinhood has picked on the wrong man this time."
The financial services company has denied any wrongdoing, telling TMZ that the image was legally obtained and used.
"No, we didn't use his image without permission," a Robinhood representative said. "The image was licensed and used for non-commercial, editorial purposes in connection with a blog article."