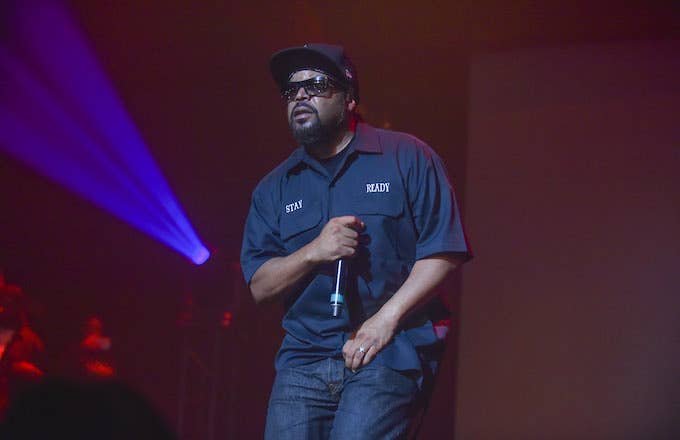 As a former member of N.W.A., Ice Cube is no stranger to politically charged lyrics. The West Coast rapper pushed the envelop with records that addressed issues such as the flawed criminal justice system, police brutality, and drugs that plague the inner-cities.
On Thursday, Cube made his big return with the anti-Trump anthem "Arrest the President," which he teased on Election Day this week. The 49-year-old throws jabs at POTUS with references to some of the administration's biggest scandals, like their alleged collusion with Russia and their controversial immigration policies.
"What they tell you? Leave that boy alone/Like Home Alone, fuck the Skull & Bones," Cube raps. "Arrest the president, you got the evidence/That n***a is Russian intelligence/When it rains it pours/Did you know the new white was orange? Boy, you're showing your horns."
You can listen to "Arrest the President" on Apple Music, iTunes, and Spotify. The track will appear on Cube's upcoming 10th studio album Everythang's Corrupt, set to drop Dec. 7.