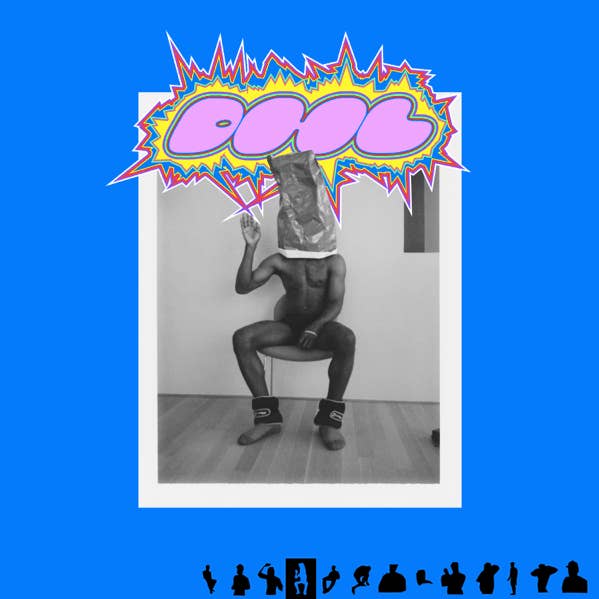 During his big return to Beats 1 Radio on Saturday, Frank Ocean blessed fans with a new single called "DHL." 
The track premiered toward the end of blonded RADIO, and just days after the singer teased new material at his PrEP+ party in NYC.
Marking his first original track since 2017, "DHL" finds Ocean delivering overtly sexual lyrics over a slow-burning, spaced-out beat.
Boy toy suck me like a hoover, like a hoover
Boy toy ride me like a Uber, like a Uber
Smiley face, factory casing, buss it down, yeah
I love it ...
New vibes, really can't get down to the pool, yeah
New gliss sittin' on the sis, on my wrist, yeah
New bitch ridin' on my dick like a kick, yeah
All in the day and I paid for the studio rate, instead of the rent
You can purchase the song now on iTunes or listen to it via YouTube below.
Fans have theorized that "DHL" is one of 13 new tracks Ocean has up his sleeve. Twitter users pointed to the song's official cover art, which features 13 silhouettes at the bottom. The fourth figure is highlighted and looks a lot like the pose seen on cover art, leading some to speculate that it's the fourth track off an upcoming project.
Though it's unclear if "DHL" is part of an EP, album, or mixtape, Ocean recently revealed he was drawing inspiration from various club scenes.
"I've been interested in club, and the many different iterations of nightlife for music and songs," he told W magazine. "And so the things I look at now have a lot to do with those scenes: Detroit, Chicago, techno, house, French electronic … I grew up in New Orleans, so the closest to the nightlife scene for me was New Orleans bounce, and that was a lot of trends. But it's so much a part of my childhood and my youth that I don't really go back to it so much as a touch point. I'm really looking forward. It's kind of a mix for me."
Stay tuned.