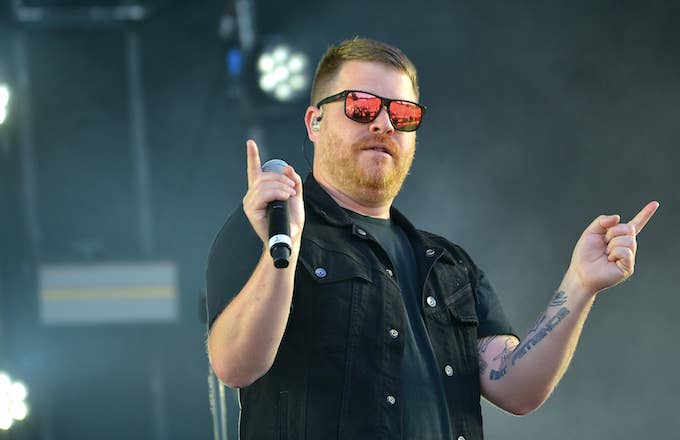 El-P knows that honesty is the best policy. 
On Tuesday afternoon, the rapper/producer shared a quick update on Run the Jewels' much-anticipated fourth studio album. The good news is that the project is definitely on the way. The bad news? It won't arrive before the year's end. El-P made the announcement via social media, claiming he wanted to keep it 100 with fans, even if it caused disappointment.
So, when will RTJ4 drop? El-P didn't share an official release date, but said it would "probably" arrive in summer 2019.
His frankness was well-received.
Some suspected that the album would arrive within the next few weeks, as El-P's Instagram page had been wiped clean. The artist reassured everyone that the move had nothing to do with a project release, and that he simply wanted a fresh start.
El-P also said he and Killer Mike were excited about what they've cooked up and are psyched to share it with the world. During an October interview with Zane Lowe, Run the Jewels teased the forthcoming album, claiming it would their most "grimiest, rawest record" yet.
"We always really were just about making nasty rap records, man," Mike said. "At the end of the day, I think that one of the purest political statements to make is being honest and being raw and being genuine. We never were the type of people who were looking to make records that were addressing specific political situations. If it happens, it happens, and it does on occasion, but we're not Public Enemy. What we're trying to do is be two guys in a friendship from different places having the time of their lives and making something that everybody can make the scrunchy face to when they hear."
Stay tuned as more details about RTJ4 roll in.