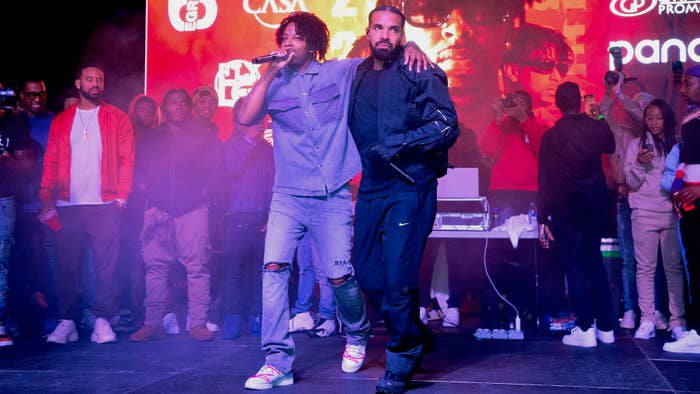 UPDATED 10/26, 8:09 p.m. ET: Drake and 21 Savage's Her Loss album has been pushed back a week due to Noah "40" Shebib catching COVID.
"Our brother [40] got COVID in the middle of mixing and mastering the crack…he's resting up and we are dropping November 4th," Drizzy wrote on his Instagram Stories.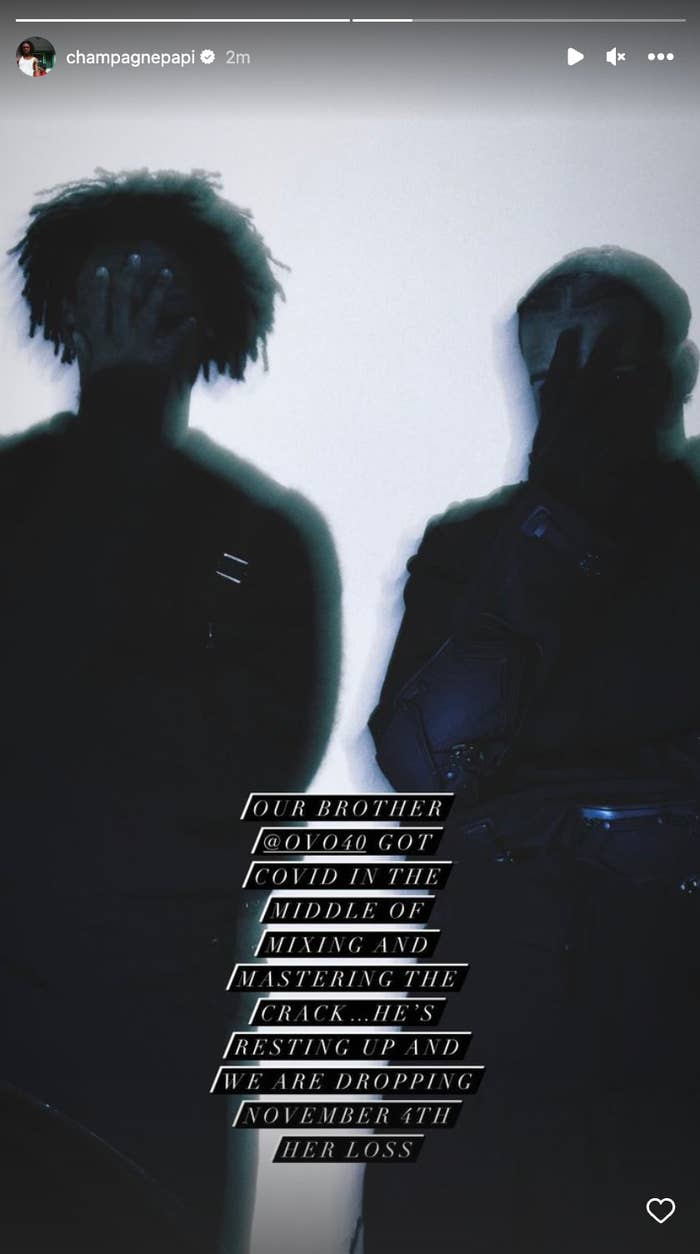 He pulled that post for a slightly different one that deems Nov. 4 "Her Loss day" and assures fans "we'll see you soon." 21 shared that version as well.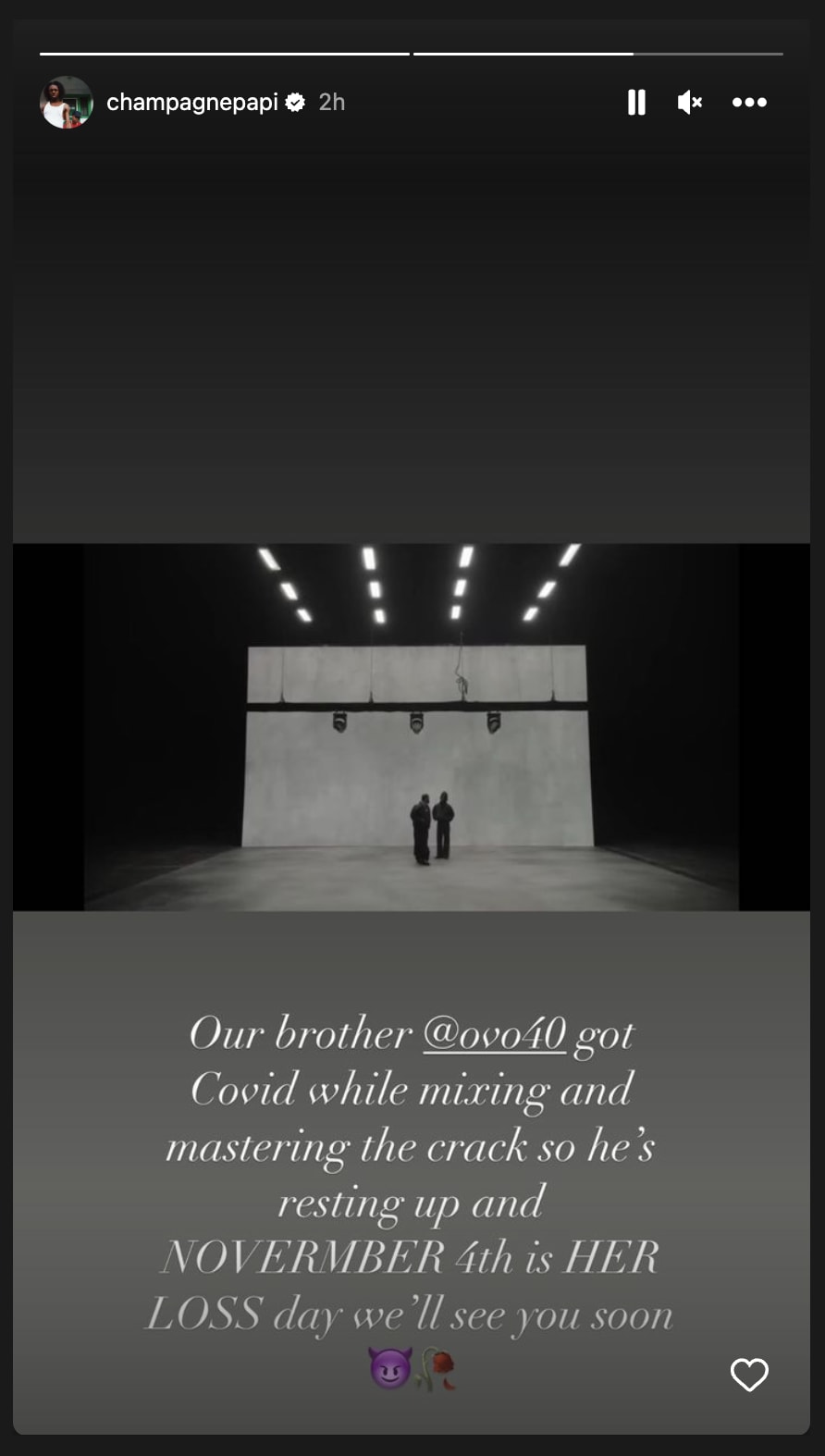 See original story below.
Drake and 21 Savage are dropping a joint album.
The Grammy-winning rappers announced the news in Drizzy's newly released video for "Jimmy Cooks," a 21-assisted track that appeared on Honestly, Nevermind. Drake's distribution label, Republic Records, also confirmed the drop via Twitter, sharing a screenshot of the project's title and its Oct. 28 release date.
Drake and 21 have teamed up on a number of records, including the former's "Knife Talk," as well as "Sneakin'," "Issa," and "Mr. Right Now." They also reunited during this week's Morehouse-Spelman homecoming concert, where 21 brought out Drake as a surprise guest.
In the years following their first collaboration, 21 has continued to recognize Drake's contributions to hip-hop. Though he told GQ he doesn't necessarily look up to anyone in the game, he said Drake was the closest thing he had to a mentor.
"Drake just a genuine-ass good-hearted person," he said in 2018. "He did a lot of shit he didn't have to do. He do a lot of shit for up-and-coming rappers, period. I don't think he get his respect for that. Every fuckin' year, he pull a new artist up. Ain't no other artist on his level do that shit."
Her Loss will mark 21's first full-length release since 2020's Savage Mode II with Metro Boomin. The two also teamed up on 2016's Savage Mode and 2017's Without Warning with Offset. Drake, on the other hand, has only released one joint project during his career: 2015's What a Time to Be Alive with Future.
Stay tuned as more details about Her Loss are revealed.