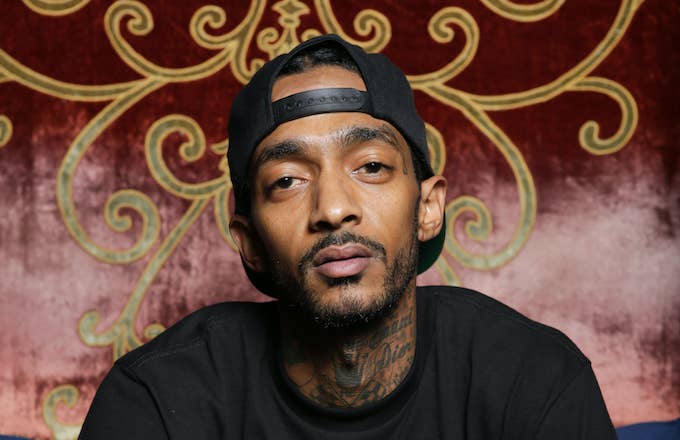 DJ Khaled has confirmed the release of "Higher," a much-anticipated record featuring the late Nipsey Hussle. 
The We the Best founder announced the news in a letter posted to social media Wednesday, just days before he releases his 11th studio album Father of Asahd. Khaled reflected on Nipsey's passing and explained his decision to share the track less than two months after Nipsey was fatal shot in South Los Angeles.
The letter read in part:
Recently, I embarked on a soul-searching journey down a road I never thought I would travel in a million years. It began when a tragedy robbed the world of an enlightened soul, a brother, a father, a partner and my friend, Nipsey Hussle.
Khaled went on to say that everyone who wrote and/or produced "Higher" has agreed to donate 100 percent of the proceeds to benefit Nipsey's children, Kross and Emani.
You can read Khaled's full letter below.
Shortly after Nipsey's murder, John Legend posted a tribute tweet that referenced a Khaled collaboration:
TMZ previously reported that "Higher" will appear on Father of Asahd, which is set to drop this Friday. The outlet also obtained footage from the music video set, which can be viewed below: