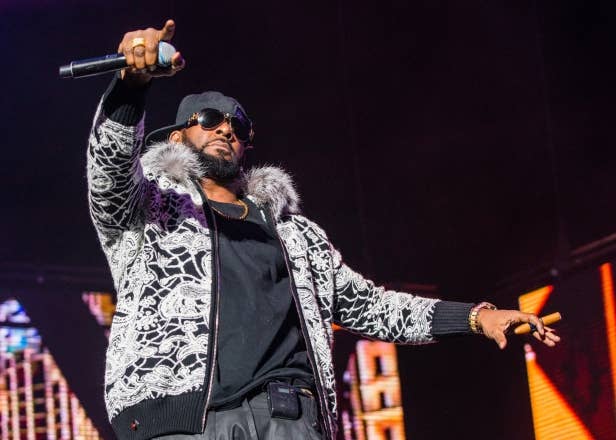 TMZ reports that authorities questioned R. Kelly on Friday, after receiving reports that the disgraced singer was holding women hostage inside his Chicago home. 
According to the Chicago Tribute, an out-of-state caller told the Cook County State's Attorney's Office that two women were being held against their will at Kelly's Trump Tower residence. The office passed the information along to the Chicago Police Department, which prompted officers to go to Kelly's apartment at around 10 a.m., Friday. The outlet reports that officers found the accused sexual predator inside the residence with two women. Officers conducted interviews with Kelly and the alleged hostages, who insisted they were with the singer voluntarily. Officers left the scene after finding no evidence of wrongdoing.
"The police found nothing because there's nothing wrong," Kelly's attorney Steve Greenberg told the Tribune. "No one's doing anything wrong, so it's not surprising that the police found nothing was wrong. Those who are all appalled and up in arms should respect the fact that police have been there and they've verified that that there's absolutely nothing wrong."
TMZ also reports that the two women were Joycelyn Savage and Azriel Clary, whose families appeared in the explosive docuseries Surviving R. Kelly, which explored the sexual abuse allegations against the singer.
"[Surviving R. Kelly] is getting the authorities—which we've for years been trying to do—finally on it," Azriel's mother, Alice Clary, said in a recent interview with Jay Morrison. "It's getting the victims finally on it. We've been fighting this fight."
Azriel's and Jocelyn's families say the young women are being held in a "sex cult" led by Kelly—allegations that the women and Kelly deny.