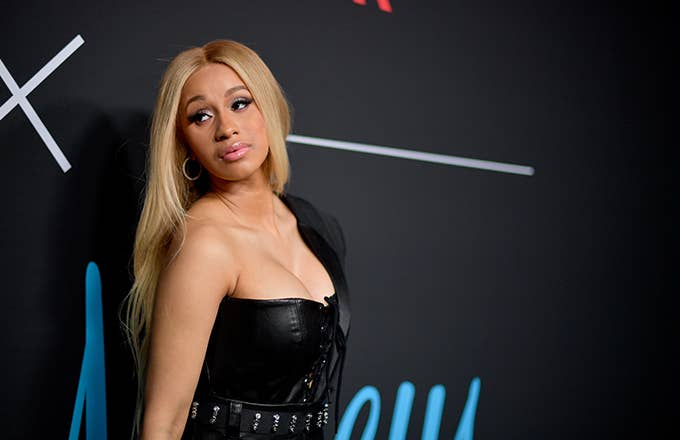 Cardi B found herself in hot water this week over a resurfaced video in which she claims to have drugged and robbed men before she became famous.
"I had to go strip, I had to go, 'Oh yeah, you want to fuck me? Yeah, let's go back to this hotel,'" she said an an Instagram Live broadcast filmed three years ago. "And I drugged n***as up and I robbed them. That's what I used to do."
The footage drew outrage across social media and even sparked the hashtag #SurvivingCardiB—a reference to the explosive docuseries about R. Kelly's alleged sexual abuse. Following calls for a boycott and criminal prosecution, the Invasion of Privacy rapper posted multiple tweets that appeared to dismiss the backlash. 
On Tuesday, Cardi returned to social media to address the controversial video and to take responsibility for her misdeeds.
"I never even put those things in my music because I'm not proud of it and feel a responsibility not to glorify it. I made the choices that I did at the time because I had very limited options," she wrote. "I was blessed to have been able to rise from that but so many women have not. Whether or not they were poor choices at the time I did what I had to do to survive. The men I spoke about in my live were men that I dated that I was involve with men that were conscious willing and aware. I have a past that I can't change we all do."
You can read her full statement below.