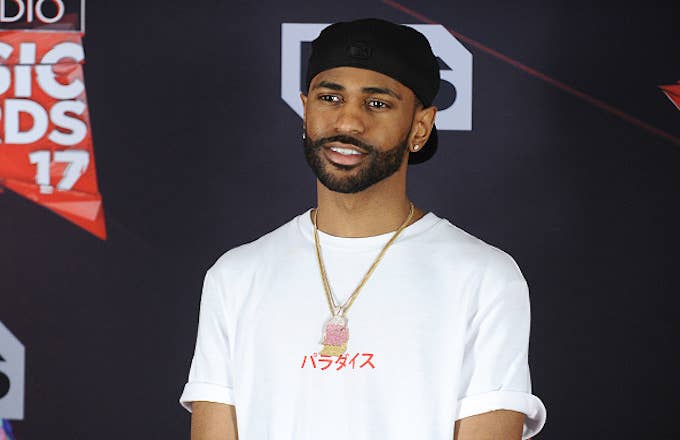 Big Sean is taking time out of his busy tour schedule to share some valuable lessons with the youth.
Alongside his mother, Myra Anderson, the Detroit rapper will host educational workshops during four of his I Decided tour stops next month. Billboard reports the events will promote his Mogul Prep initiative. It's a program that will educate students about various entertainment fields, while also teaching skills that can be applied to any profession.
The program will include input from industry veterans and will feature curriculum aligned with Common Core standards. Sean and his mother launched a Mogul Prep pilot in 2015 as a part of the Sean Anderson Foundation. About 300 students participated in the test run.
"Basically, what we did was introduce some jobs to these kids in different ways in the music industry and how you can be involved. It's me on the stage, but there's about 30 other people who are working for me to be on that stage," Sean told Billboard. "When I grew up, all I had was a TV. All I wanted to be was a rapper. All I wanted to be was a musician but if I had known these kind of things, who would have known the possibilities for me and my crew around me, and what we could have done to take it further? I know the unemployment rates are super high in Detroit, especially for the young ones. We're trying to really help that out and give them clear career paths that are needed, and that they probably have natural talents for."
Sean and his mother will introduce Mogul Prep to students in four cities. The two will use these workshops to showcase its effectiveness and encourage school district's to implement the program. The events will coincide with Sean's current I Decided tour. You can check out the workshop dates below.
Mogul Prep Tour
April 1: Detroit, Michigan at Fox Theater
April 8: Silver Spring, Maryland at The Filmore
April 18: Atlanta at Tabernacle
April 20: Miami at The Fillmore