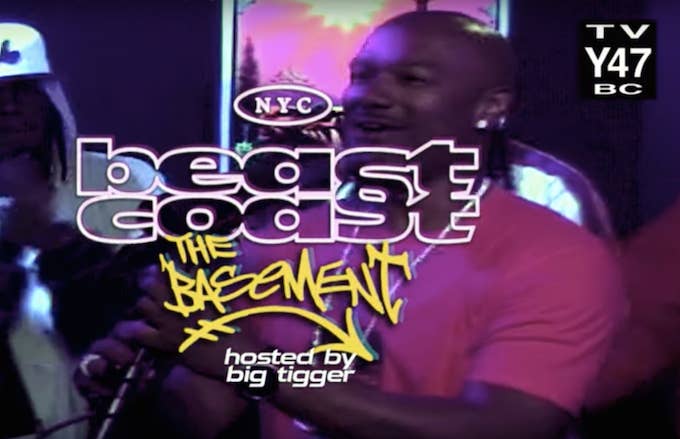 The Rap City Basement Cypher is back.
More than a decade after it was pulled from BET, the hip-hop program has been revived via Flatbush Zombies' official YouTube page.
Thursday night's live premiere featured the NYC rap collective Beast Coast, consisting of the Flatbush Zombies, The Underachievers, and Pro Era members. The Basement Cypher aired as Beast Coast prepares to drop their studio album, which, according to Joey Badass, is already completed.
The project will include the group's 2019 singles "Coast/Clear" and "Left Hand," and will be supported by a U.S. tour that kicks off in late July.
It was also revealed that the Beast Coast album Escape From New York will be out May 24. Peep the cover art below, and watch the group's Rap City episode right here.
In other Pro Era-related news, the group's de facto leader Joey recently launched his own label called Badmind. The rapper announced the venture about two weeks ago with the release of NAO Quelly's "Mo Betta."