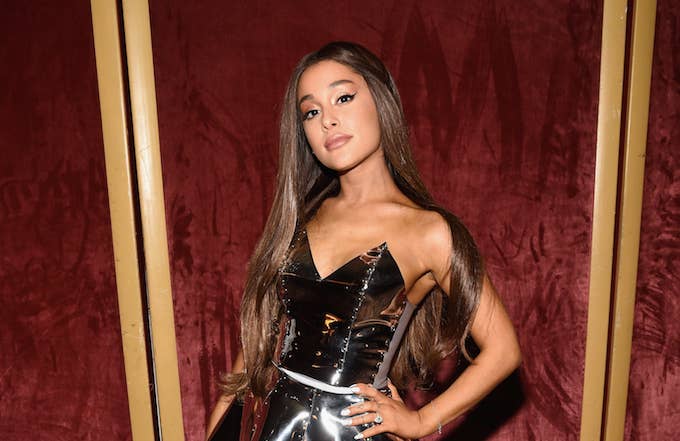 It looks like Ariana Grande is in recording mode.
Less than two months after she released Sweetener, the 25-year-old singer shared a series of Instagram stories that suggest the album's follow-up is already in the works. Ariana was seen inside a recording studio with artists Tayla Parx, Victoria Monét, and Kaydence. She also shared what appears to be a nine-song tracklisting with concealed titles.
Though she did not say whether the recording session was for her own release, a subsequent Instagram reply has pretty much confirmed that belief. One fan noted she has yet to go on a Sweetener tour, and that she may have plans to perform both projects on the road.
Ariana's response was definitely intriguing: "I showed this Scooter [Braun, her manager] and he goes, 'Who is this fortune teller that's dictating all our movements'."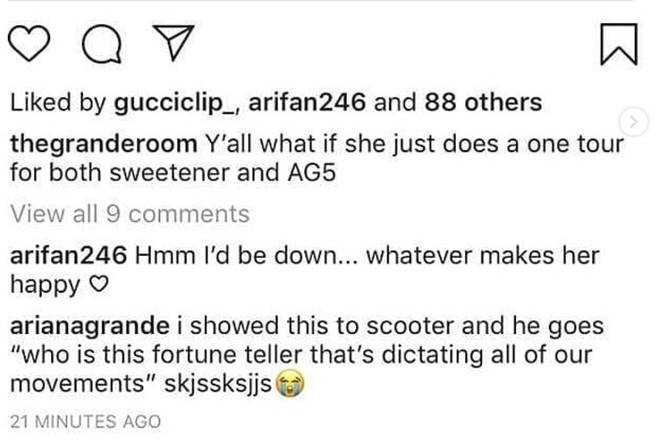 Again, we don't know for sure if Ariana is already recording her fifth studio album, but it definitely seems that way.
Last month, Ariana's team announced she was going to take some needed time to "heal and mend." "She will be staying close to home and using this period to spend time with her loved ones and work on new music without deadline. She thanks her fans for their understanding," her team stated. This break could be the reason why she's back in the studio.
Anyone familiar with Ariana's previous rollouts now she'll likely drop a few hints on her social media platforms. You already the army of Arianators are keeping their eyes peeled.
Be sure to check back as more details about the rumored release become available.