The Business of Kareem "Biggs" Burke is Always Personal
Alongside Jay-Z and Dame Dash, Kareem "Biggs" Burke created a musical dynasty. The OG entrepreneur talks synergy at the Roc, and regrets with Kanye West.
Having formed a diamond out of coal, Kareem "Biggs" Burke considers chemistry the most important factor of building a brand. That's what the Harlem native credits as the secret to the success of Roc-A-Fella Records, the independent label he, Dame Dash, and Shawn "JAY-Z" Carter founded back in 1996. "Dame was the point guard, JAY was the forward, and I was the center," the 44-year-old explains.
Burke is a businessman who never attended business school; a power-player who spent two decades training on the job. Most of what he learned about entrepreneurship came via personal relationships with fellow hustlers during his days as a party promoter in Harlem. But some of his lessons started even earlier than that. It was Burke's older brother, Robert, who first inspired him to turn his hobbies into profit. It was a decision that ultimately helped him make the transition from the block to the boardroom.
"I ALWAYS LOOKED AT THINGS THAT PEOPLE DIDN'T HAVE… AND THOSE WERE THE THINGS THAT I WANTED."
Reserved and difficult to read in most moments, Burke was never the Dame Dash type, barking at Kevin Liles over heavy-handed Def Jam branding on Hard Knock Life tour jackets. He also wasn't the rap star at the epicenter of public admiration. Instead, he was a silent savant, crafting the blueprint for what the Roc-A-Fella brand could someday become, if treated as a lifestyle instead of a label.
Like any superteam, the Roc-A-Fella "Big 3" relied partially on one player's willingness to remain satisfied with achieving collective success over individual accolades. For that reason, Kareem Burke could be regarded as the rap game's Chris Bosh—deserving of praise but often overshadowed by his teammates. Seated in a penthouse apartment overlooking New York City's Financial District, Burke insists "everybody played their position perfectly."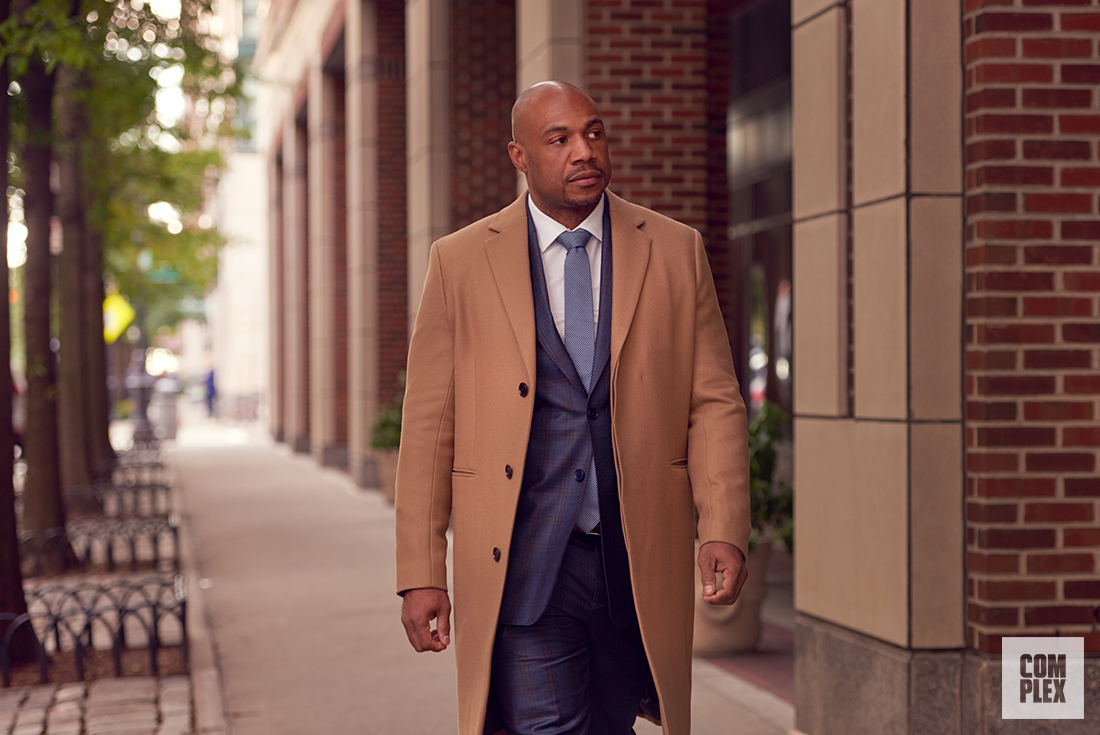 The partnership and synergy between Burke, Dash and JAY would spawn many other ventures (i.e. Rocawear, ROC Films, a deal with Armadale Vodka, etc.). However, none proved more fruitful or ubiquitous than the cultivation of Kanye West.
"Everybody that has a lot of notoriety right now comes from our umbrella," Burke notes. "So if you look at Don C, who's doing great with sports, he came from Kanye, who came from us. If you look at Virgil, who's doing great with Louis Vuitton, he came from Kanye, who came from us."
One could argue neither the snakeskin on your snapbacks in 2011 nor the orange zip tie on your Nikes today would have existed if it weren't for the sensibilities of Biggs. "I always looked at things that people didn't have… and those were the things that I wanted," he says. "I guess that's what pushed me a little further in fashion than anybody else. Like shopping in SoHo in the late '80s and early '90s. And wearing Iceberg before anyone really knew about it, when it was only for specialty stores."
"Even with the jewelry, or the Cristal, or the Robb Report," he continues. "What I brought to the table was stuff that I was attracted to because I saw that people who were from where I was from couldn't attain these things. So it just made me want to go harder."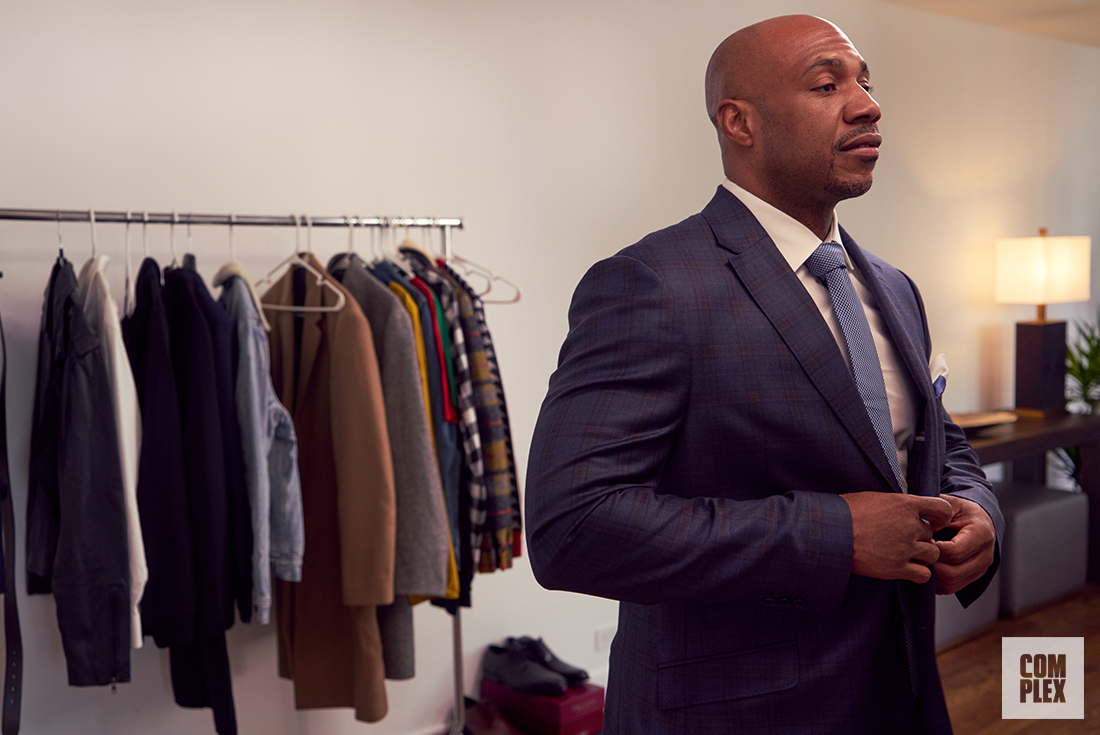 In terms of business, not much has changed for Burke except for the number of projects he has in the works at once. In the early aughts, the former hustler's refined tastes were reflected almost exclusively in Rocawear. Now, he owns two separate fashion lines: ReDo96 for streetwear, and Fourth of November for denim. The release of State Property in 2002 marked his first deal with Lionsgate, followed by more one-off productions. This year, he's already had two films acquired by HBO that are both set to premiere in the near future. Burke's most celebrated venture since re-entering the public eye in 2016 came the following year via his Air Force I collaboration.
Today, Burke has EXP-14 Nikes on his feet, but perhaps has YEEZY Season on the brain, as he reveals one of the few regrets he holds in relation to Roc-A-Fella's infamous split in 2004 is the way it dissolved his business relationship with Kanye West. As a result, he seemingly missed out on participating in the wildest fashion craze of the century.
"THE BEST ADVICE I EVER GOT WAS TO PAY ATTENTION TO THE RELATIONSHIP AND NOT THE TRANSACTION."
Shortly after the release of West's debut album The College Dropout (and what was supposed to be JAY-Z's farewell project, The Black Album) Burke, Dash, and JAY sold their remaining 50 percent share of Roc-A-Fella to The Island Def Jam Music Group. According to Burke, his departure from the label didn't necessarily have to dictate an end to his working relationship with West.
"There was an opportunity where we could've taken [Kanye] to another label," he explains, "and we would have still been in the Kanye business for several years after that. But we decided to leave him on Def Jam. That's one thing [that I wish I were better prepared for]. Especially seeing how big he's become in launching his career from where it all started."
Whether or not any one particular pitch could have convinced West to follow his former collaborator remains a mystery. But as Burke recalls the biggest "what if" scenario of his career, it becomes apparent just how eager he is to exhaust every last opportunity on the table. Not simply to pad his own pockets, but to benefit the portfolios of his potential partners, as well.
"Kanye's a very creative person, but at the same time, we would've probably been able to help him with other business outside of music. Those are the things that I usually concentrate on," he says. "Even early on with what we did [at Roc-A-Fella], I was the person who brought all those other opportunities… I don't really steer artists creatively. I try to help them do things outside of music."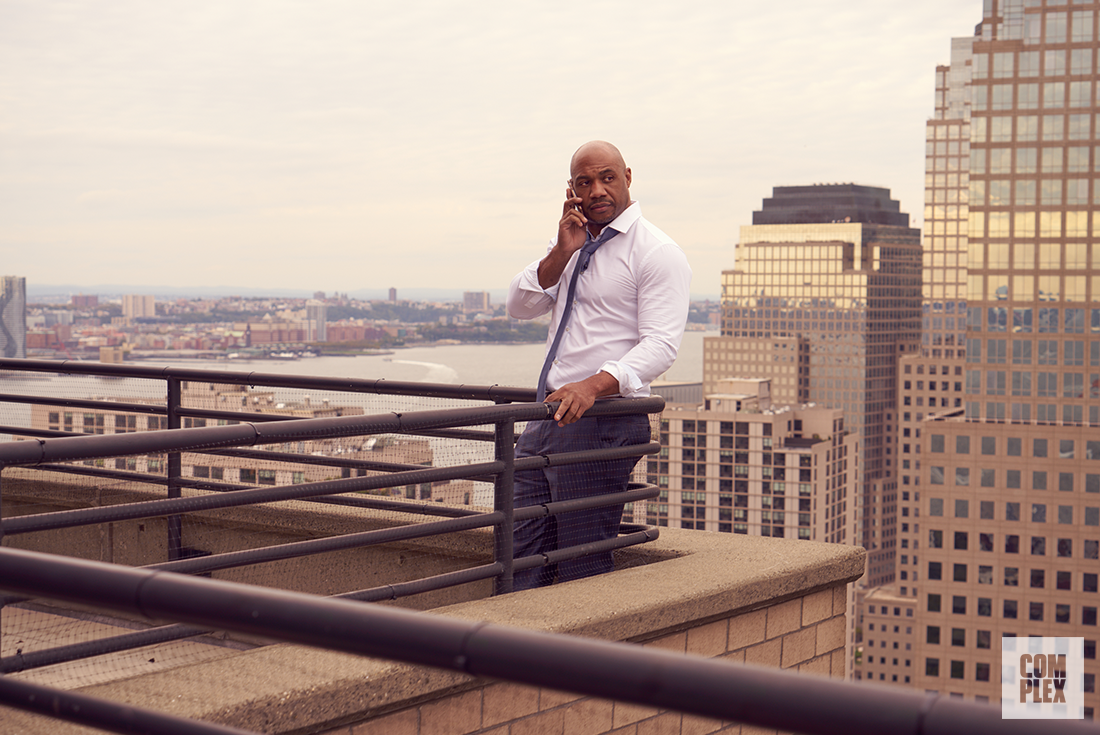 From his motivations to the phrasing of his ideas, there's a sense of compassion in how Burke conducts his business. He operates in a way that could have (possibly) soothed West's Yeezus-era frustrations as an aspiring designer in 2013.
"The most rewarding part of my life is seeing people that I work with build their own businesses," he explains. "It's always a family atmosphere, which I love… but [I also enjoy] seeing them be successful on their own."
Even with the players on his squad sometimes changing with the seasons, Burke's support of his former teammates stays the same. Publicly, he's never uttered a disparaging word about JAY-Z, despite speculation suggesting he favored fellow Uptown-native Dame Dash in the split. Similarly, he harbors no ill-will toward West for remaining under JAY's tutelage for a decade and change after the fall of Roc-A-Fella.
Resolute in his tone, Burke declares, "the best advice I ever got was to pay attention to the relationship and not the transaction." As the 20-year executive looks toward a new chapter in life, building new brands with new teams, his most promising attribute remains his ability to choose the right partners and win as a unit.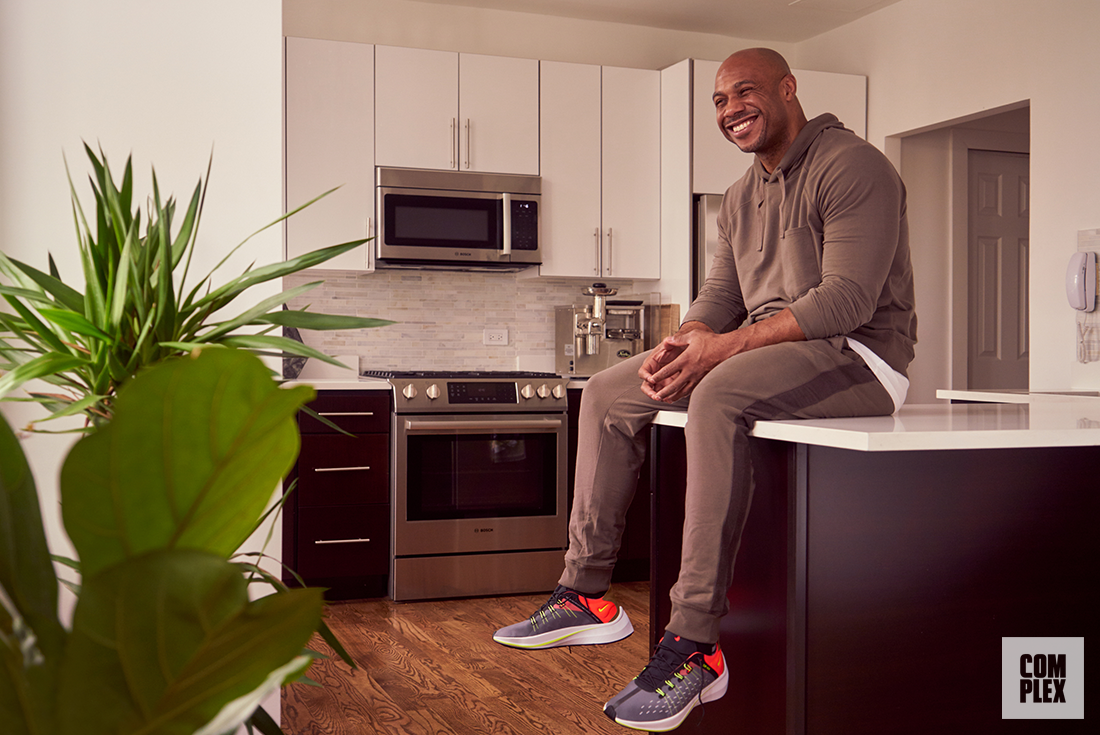 Styling by Khalid Briggs.