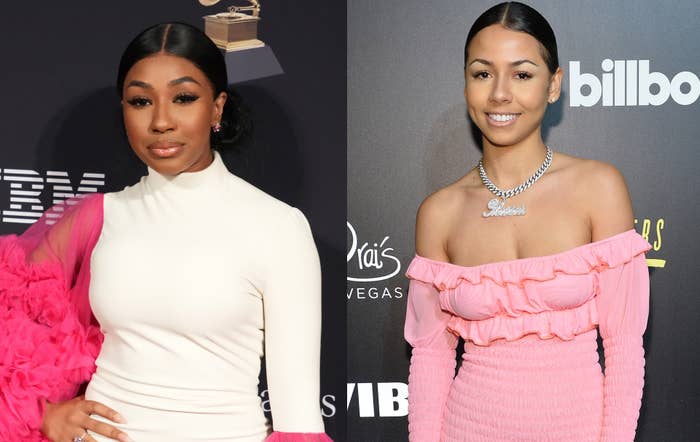 Yung Miami and Mariah the Scientist clashed on social media Friday after the latter appeared to call out the Miami rapper's acting on the 50 Cent-produced Starz series BMF.
Mariah took to Twitter to reference Miami's cameo on the series, writing, "I feel like I could've said meech where is my husband."
It didn't take long for Yung Miami to catch wind of Mariah's comments, as the City Girls rapper hopped on Twitter to ask what she meant by the tweet. "I'm tryna figure out what this mean [thinking emoji]."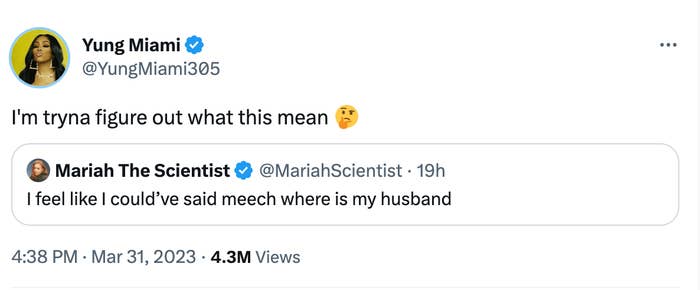 From there, Mariah was forced to defend her position, claiming that trolls were trying to make her initial comments out to be something that they weren't.
"Stop trying to put words in my mouth, I liked the role and the show," she tweeted. "Y'all want me 2 be controversial so bad."


Later, Mariah hopped on Instagram Live to share more thoughts on her back-and-forth with Yung Miami.
"Why do every time I tweet anything, off top, it's a problem," Mariah said. "It don't matter what I say, period. I walk around all day long saying, 'Meech, where's my husband?' All day, every day. I'm truly convinced y'all always gotta make some beef with me no matter what. One hundred percent. Why is that? I'm convinced y'all just don't like me. I'm sorry to hear that."
Watch Mariah explain herself in the Instagram Live clip below.