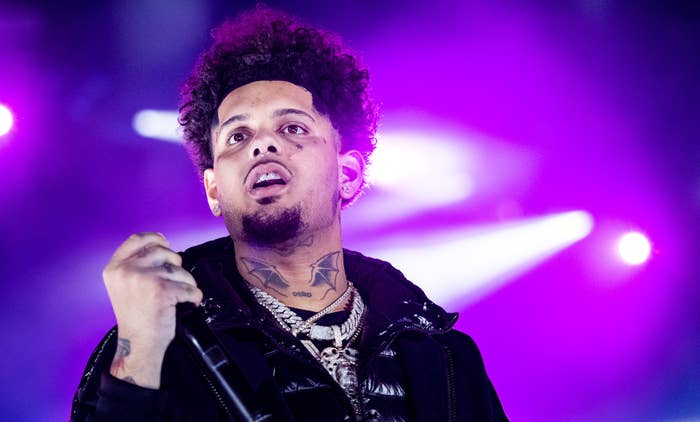 Nearly four years after Kanye West and Lil Pump's 2018 collaboration "I Love It" peaked at No. 6 on the Billboard Hot 100, Smokepurpp claims he hasn't been compensated for his writing credit on the hit song.
The Florida rapper took to Instagram on Wednesday to call out Ye, who he claims owes him roughly $9 million for helping pen the track.
"And Kanye, n***a, you owe me like $9 million, n***a. Hit my line, n***a, or my lawyer's gonna hit your lawyer," Smokepurpp said in a video posted to his IG Stories.
Another post showed his writing credit on the Wikipedia page for "I Love It."
"Receipts ion gotta cap for the internet," he wrote with a laughing emoji.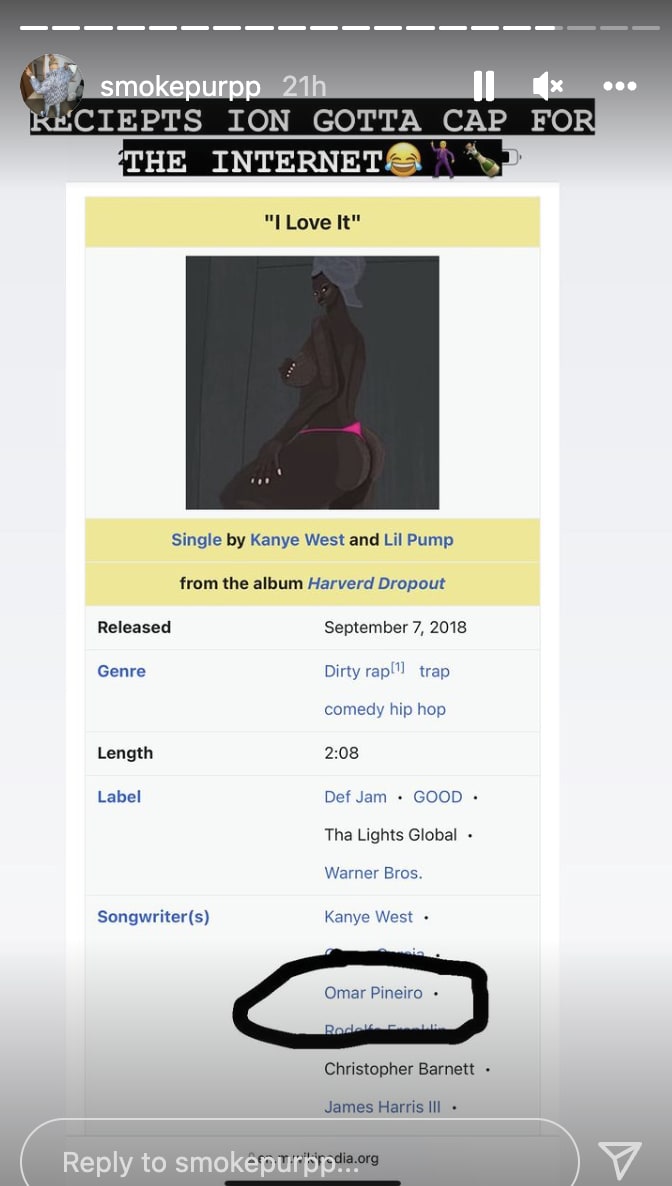 Back in 2019, Smokepurpp sat down with Adam22 of No Jumper and revealed he helped write Ye and Pump's collaborative single, which peaked inside the top 10 of Billboard's Hot 100 before being certified two-times platinum.
"Basically, it was on Pump's birthday," the rapper explained. "Basically, this n****a called Pump, blah, blah, blah, he wanted to make a song 'bout this and I just wrote a song...it randomly came out."
When asked if he got credited as a writer on the track, Smokepurpp replied, "Yeah man, I get money." 
"You're caked up off it is what you're saying?" Adam asked, to which the Florida rapper responded "yeah."