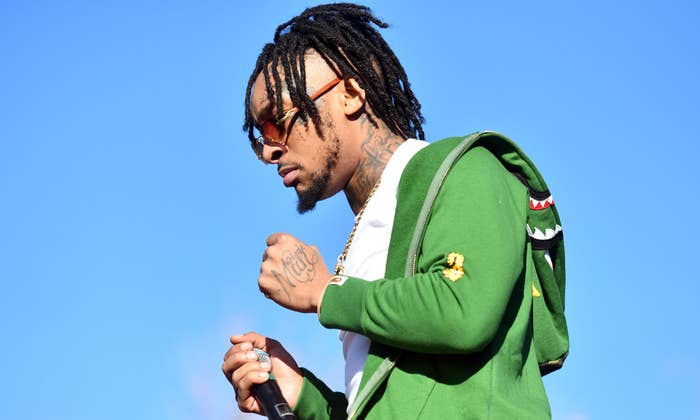 Shordie Shordie is going viral for for beating up a fan for throwing up alleged gang signs at his show.
Over the weekend, the Baltimore rapper got into a confrontation with an unruly fan during a performance at the El Rey Theatre in Chico, California.
As seen in the below clip that's been circulating social media, Shordie Shordie is onstage performing when a man holding a red bandana begans throwing up alleged gang signs at him.
After a few seconds, Shordie clocks the concertgoer in the face, causing the man to stumble before a member of the rapper's entourage delivers a crushing blow that sends the fan crashing to the ground. By the time the fan got back onto his feet, security broke up the fight and escorted him out of the venue.
On Saturday, Shordie Shordie hopped on social media to defend his actions.
"On that incident that occurred last night," he began in a short clip posted to his Instagram Stories. "That was not no fan. That was not no female. That was a disrespectful ass n***a who needed his face slapped. And we did that. That's how it go."
Check out Shordie Shordie's response to the beatdown in the tweet below.