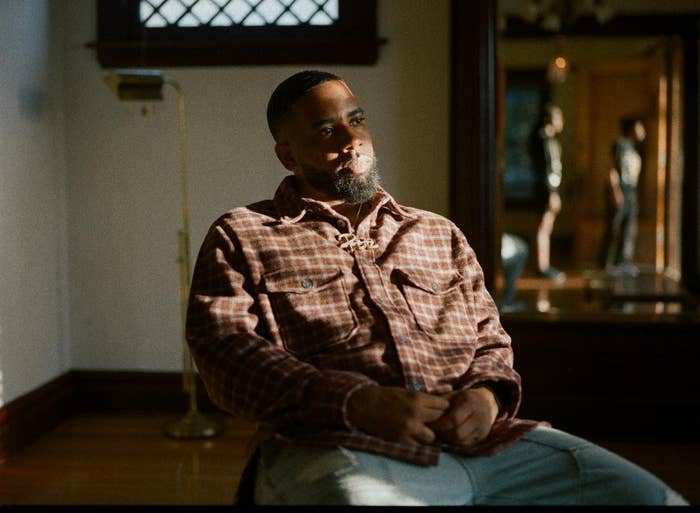 Reason has announced the forthcoming release of his second studio album, Porches.
Due out Aug. 11, the Top Dawg Entertainment rapper's sophomore LP will feature guest appearances from fellow TDE artists such as Doechii, SiR, Zacari, and Ray Vaughn, as well as features from Baby Tate, Kalan FrFr, among others.
On the production side, Porches includes contributions from Boi-1da, Vinylz, fierce, Hollywood Cole, Supah Mario, Coleman, Mike Hector, and DJ Swish.
"My first album was for the fans," Reason said in a press release. "I wanted to give them everything they wanted as a thank you for the support they've given. At this moment in my life I needed a lot of love and understanding."
He added, "Going through the things I went through, those are the two things I needed the most. While I was searching for that, I decided to give an album that spoke to that. Porches is about love and understanding. We're all connected. We all go through similar trials and battles. I think we can all use more understanding and love throughout that process."
Porches will serve as Reason's eighth full-length project, following 2015's In The Meantime, 2016's The Free Album, 2016's The Proof, 2017's There You Have It (Mixtape), 2018's There You Have It, 2020's New Beginnings, and 2021's No More, No Less: Demo 1.