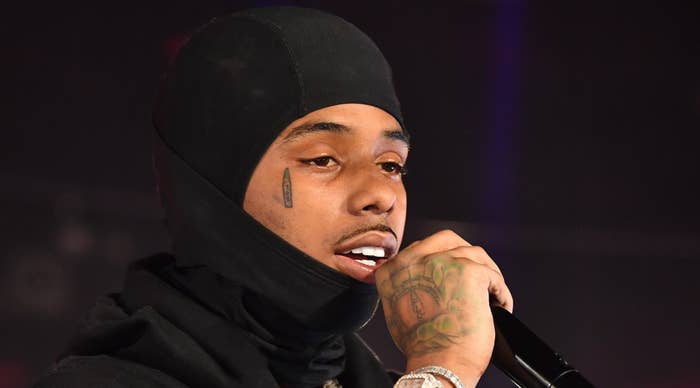 Pooh Shiesty is sharing an update from prison, where the Memphis rapper is currently serving a 63-month sentence after pleading guilty to federal conspiracy charges.
On Monday, Shiesty hopped on Instagram to brag about his wealth, revealing he recently purchased two Ferraris while behind bars.
"Just orderd 2 ferrari's off a jail call im real rich," Pooh wrote alongside a picture of himself. "Make sure you make ha cover my name up before you keep the bitch. #TheWaitIsOver #TheKingIsBack! #FreeTheBiggest."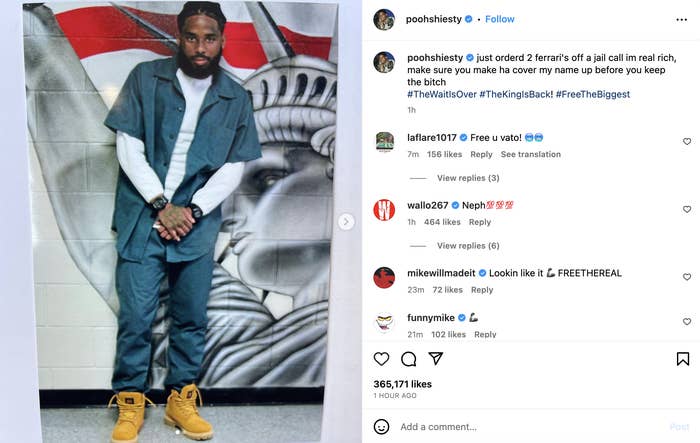 Multiple hip-hop A-listers, including Mike Will Made-It and London on da Track, hopped in the comments section of Shiesty's post to provide words of encouragement.
"Lookin like it," Mike Will wrote. "FREETHEREAL." London reiterated his fellow Atlanta producer's sentiment, writing, "Free the real."
Lil Gotit and Doe Boy also conveyed their support for Shiesty, with the former commenting, "Slatt," while the latter wrote, "free you kid."
Last April, Pooh pleaded guilty in connection with a South Florida shooting that took place in October 2020. He was originally facing eight years in prison for the alleged shooting of 28-year-old Brandon Cooper, but accepted a plea deal for a reduced sentence.