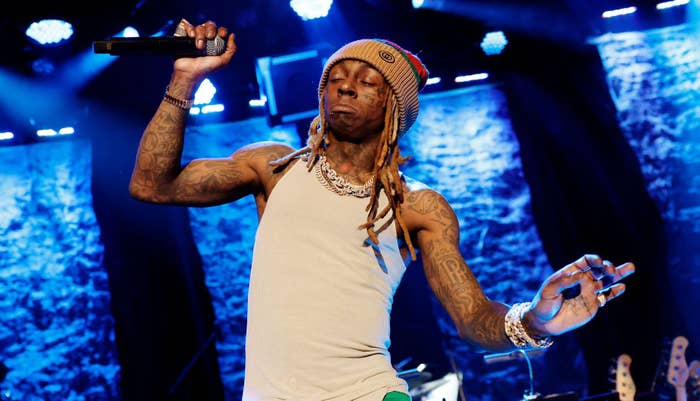 Lil Wayne, who is 40 years old, recently sat down with Apple Music's Zane Lowe to discuss his new single "Kant Nobody," his forthcoming album Tha Carter VI, and much more.
During the conversation, Wayne detailed his eating habits and said that he's had a personal chef since he was 19 years old. He went on to say that he hasn't had fast food in 20 years and can't recall the smell of McDonald's.
"When I was 19 I moved to Miami and my mom is a chef and she was very happy for the move because New Orleans is crazy. One thing she really wanted me to do was get a personal chef," Lil Wayne explained. "So from the age of 19 to now, I've always had a personal chef. I haven't eaten any fast food forever. I don't know what McDonald's smell like."
Wayne continued by saying that he doesn't workout or hit the gym.
"Only gyms I know is Jim Jones," the rapper said. "I can't lift a weight. I don't do no workout." 
Elsewhere in his conversation with Lowe, Wayne said of Carter VI: "It's Carter VI. I never even imagined. That didn't even sound right years ago. I can't believe we're at Carter VI. My fans know I give my all. Go listen to my last feature and know it's gonna be a thousand times better than that."
Ahead of the release of his next studio album, Wayne released a DMX-sampling new track, "Kant Nobody." Head here to check out the track and watch its music video.