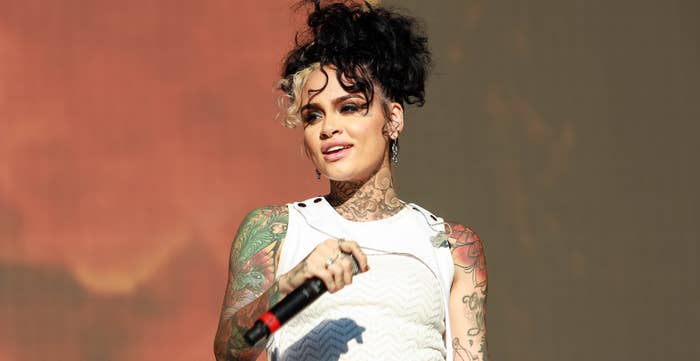 Just a year after showcasing their chemistry on the collaborative single "Take You Back," Kehlani and Russ took to Instagram on Friday to tease a potential full-length offering.
While partying together in Las Vegas, Kehlani uploaded a story of herself with Russ in which the pair hinted at the possibility of a joint project.
"I just told Russ I would make an album with him in the club," the R&B singer can be heard saying in a clip provided by HipHop-N-More. "Listen, hold her accountable, because I doubt it," Russ responds.
Hours later, the 29-year-old rapper responded to a Twitter acount that reposted the clip, writing, "Russ x Kehlani project" followed by pair of eyes emojis.
The news arrives less than a month after Kehlani dropped "Altar," the first single from her forthcoming third studio album Blue Water Road. Scheduled to be released this winter, the album will serve as the official follow-up to her 2020 LP It Was Good Until It Wasn't. 
Meanwhile, since dropping his latest album Shake the Snow Globe at the top of 2020, Russ has maintained momentum on the strength of several one-off singles, most recently with "Seduce," "When This All Was New," and "Utah Freestyle."