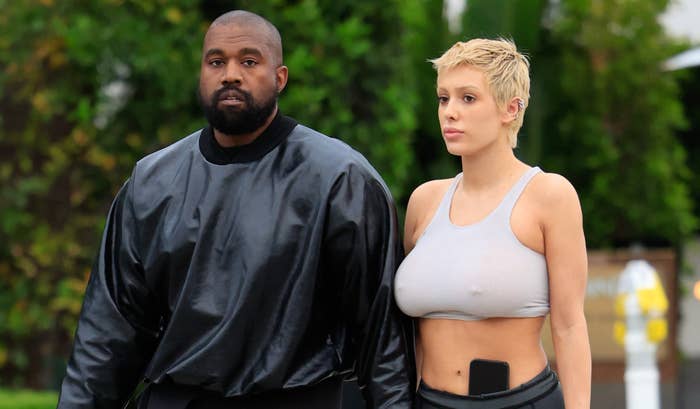 Kanye West and his wife Bianca Censori continue to make waves during their ongoing Italian sojourn.
On Monday, Ye and Censori were photographed in Florence, where the couple once again were caught exposing their bodies to the public.
As seen in photos obtained by TMZ, Censori stepped out in a top that put her nipples on display, while Kanye West had a full plumber's crack inadvertently showing.
The photos arrive just weeks after Kanye's butt cheeks were much more exposed during a boat ride in Venice back in August. So yeah, this set was mild in comparison.
Days later, boat rental company Venezia Turismo Motoscafi banned the couple from ever using one of Venezia Turismo Motoscafi's boats again, saying Kanye and Censori are "no longer welcome."
"We completely dissociate ourselves from such acts and behavior," a spokesperson added. "Mr West and his wife will certainly no longer be welcome on board our company's boats."
Ye and Censori reportedly tied the knot during a private ceremony this year, although sources said that they've yet to file a marriage certificate to make it legal.