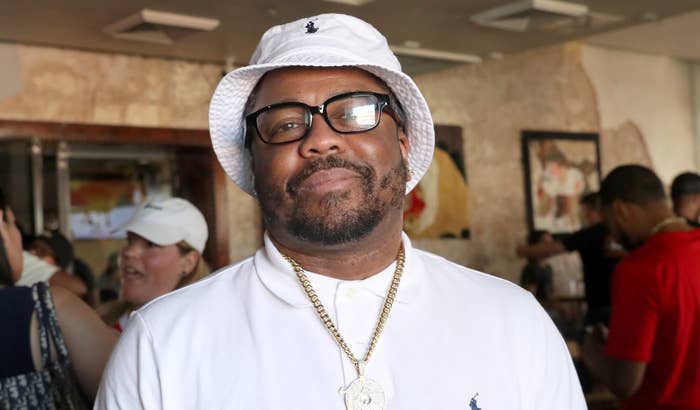 Hip-Hop fans have spent years discussing the urban myth that Michael Jackson had delivered uncredited vocals on Jay-Z's Just Blaze-produced The Blueprint standout track "Girls, Girls, Girls."
Nearly 22 years after the release of Jay's magnum opus, Just Blaze has confirmed that the MJ vocals do exist. The iconic producer detailed discovering the vocals in an interview with Complex's former Chief Content Officer Noah Callahan-Bever for his Idea Generation series.
"So Michael Jackson is on the 'Girls, Girls, Girls' remix – the A version," Just explained. "And I never knew that. I don't know if I didn't go to the studio that day. I thought it was an urban legend or something that Jay said like in jest one day or just was some kind of a myth."
Just Blaze says he came across Jackson's voice while looking through the sessions of MJ and Hov's remix of the former's 2001 single "You Rock My World."
He continued: "So one day I was looking for something on the server and I find this folder that says MJ vocals. And I'm like, 'MJ? Don't that mean Michael Jackson? Oh, whatever.' And I'm thinking it's probably stuff from – remember Jay had or remember they had the 'Rock My World'? So I'm thinking it's like, takes from that session. And I'm like, 'I don't think they recorded this at Baseline but let me take a listen and see what it is.'"
Even Just couldn't believe that the iconic rumor was true: the King of Pop had actually laid vocals down on his Blueprint-produced track.
"And I realize as I'm listening to it, it's him singing on 'Girls, Girls, Girls.' And I'm like, it's true! Like I never…the last 20 years… I just found it during quarantine. So all these years, I've never known it was actually a real thing. And turns out the files had been sitting downstairs this entire time."
Watch Just's full interview with Idea Generation below.