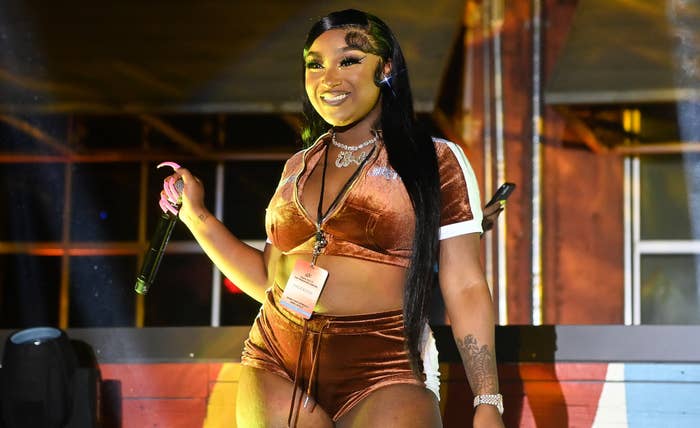 Erica Banks is ready to stake her claim.
The 23-year-old Texas native, who last year earned two American Music Award nominations for Favorite Female Hip-Hop Artist and Best Trending Song, took to Twitter early Friday morning to reveal where she believes she slots in the rap game hierarchy.
"I'm the best female rapper in 2022," Banks wrote. "Argue wit yo supportive homegirl."
The Dallas rapper's declaration arrived hours after she released her latest single "Slim Waist" and accompanying music video directed by LCRS:
Last August, Banks had a similar proclamation, putting her Twitter followers on notice, writing, "I'm the best female lyricist. Check the flows & catalog luv."
In an interview with Complex last February, Banks—who nabbed a Travis Scott feature on her "Buss It" remix—discussed why she signed a deal with Warner Records.
"I'm an energy person," she explained. "I go off a vibe, so I just felt like that was the right thing for me. I've had plenty of offers. I could go all day just talking about that, but I felt like, at that moment, that was for me. I met the Warner team, and everybody seemed family oriented. I'm really big on family, so I felt like that was the right choice for me."
As for how she stands out among a wide range of A-list rappers, Banks said, "I'm determined. A lot of people say or think, 'A lot of people wouldn't have been able to come this far with what you had to deal with and go through.' It's not for everybody. So, I would like people to know I'm a different breed. I'm a different kind of girl."