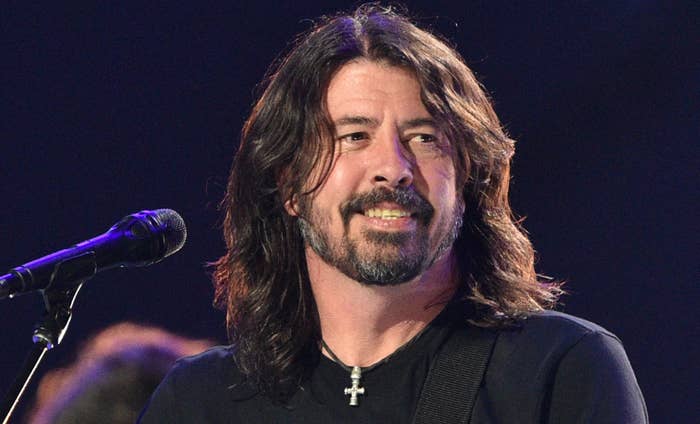 Thirty years after the release of Nirvana's landmark 1991 album Nevermind, it looks like the band may be forced to change the LP's iconic cover.
In a recent interview with The Times Magazine, Dave Grohl revealed that future Nevermind reissues could potentially come with different artwork.
"I have many ideas of how we should alter that cover, but we'll see what happens," he said. "We'll let you know. I'm sure we'll come up with something good."
Grohl's comments come just over a month after Nirvana was sued by Spencer Elden, the man who as a baby was famously featured on the album's cover, for child sexual exploitation. Nevermind's cover features a naked 4-month-old Elden in a swimming pool reaching for a dollar bill.
When asked about the lawsuit, Grohl told the magazine: "I think that there's much more to look forward to and much more to life than getting bogged down in those kinds of things. And, fortunately, I don't have to do the paperwork."
Back in August, Elden filed a lawsuit against the band, seeking $150,000 in damages. In the suit, Elden claims that his legal guardians never signed documents "authorizing the use of any images of Spencer or of his likeness, and certainly not of commercial child pornography depicting him."
Elden also alleges that Nirvana "reproduced child pornography depicting Spencer knowing and intending that it would be distributed internationally and that they would receive value from such widespread worldwide distribution." The 30-year-old went on to argue that they "failed to take reasonable steps to protect Spencer and prevent his widespread sexual exploitation and image trafficking" and as a result he "has suffered and will continue to suffer lifelong damages."