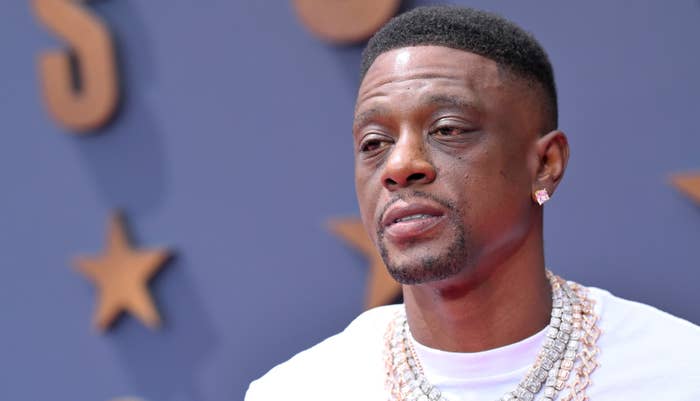 A San Diego judge has denied Boosie Badazz's request to dismiss his gun charge.
The San Diego Union-Tribune reports the Baton Rouge rapper, whose birth name is Torrence Ivy Hatch, requested to have his case thrown out, arguing that laws prohibiting felons from possessing firearms are unconstitutional.
"Nothing in Mr. Hatch's motion persuades this Court that these holdings are incorrect or that the Court otherwise has the right to disregard binding Ninth Circuit precedent here," District Judge Cathy Bencivengo wrote in her ruling in which she denied Boosie's motion.
As a result, Boosie's case is expected to head to trial. Considering the District Judge is scheduled to hear another Second Amendment case in the near future, "observers hope the ruling could offer more clarity in all Second Amendment cases, including challenges to felon-in-possession of firearms laws," the Tribune notes.
As previously reported, Boosie was arrested outside a courthouse in June on a possession of a weapon by a felon charge. Law enforcment arrested Boosie after he made an appearance on an Instagram Live stream with a firearm tucked into his waistband. In the stream, which was broadcast on May 6, Boosie was seen brandishing the weapon.
Police noted that Boosie's arrest was also because the video included a "known gang member" sitting alongside Boosie, who was holding "a black handgun tucked into his back waistband of his pants."
Boosie's attorney Meghan Blanco maintains her client is innocent.