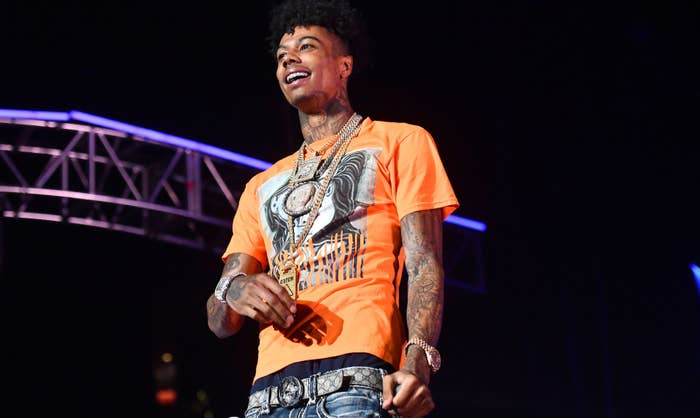 Blueface's mom is calling out Erykah Badu after the R&B singer blasted her son for mocking Chrisean Rock in a video shoot.
Over the past few months, Rock has expressed her desire to mother Blueface's baby with or without the "Thotiana" rapper's support. In light of that, Blueface appeared to mock his baby mama in a recent music video, which featured the Los Angeles native alongside several pregnant women.
After catching wind of the shoot, Badu hopped on her Instagram Stories to rip Blueface, calling the rapper "trash."
"He's trash Universe do your thing," she wrote.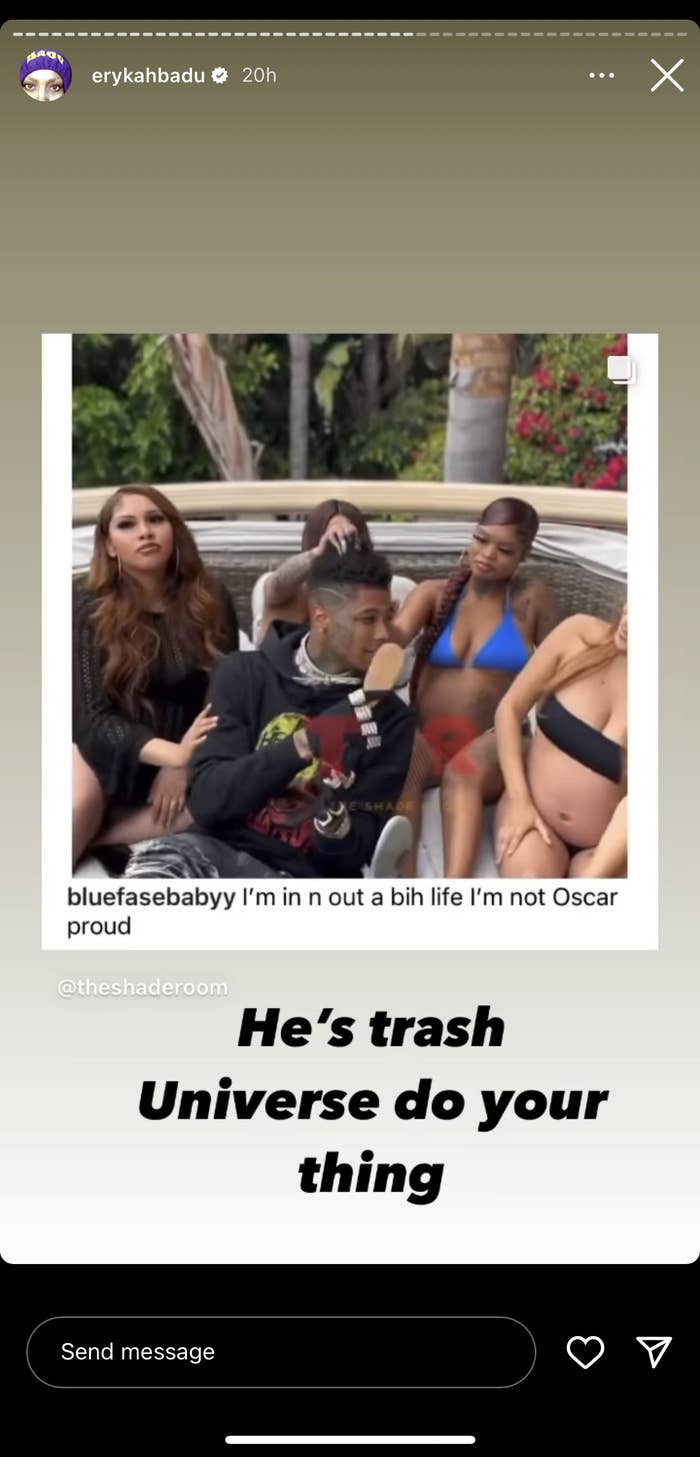 It didn't take long before Blueface's mother, Karlissa Saffold, to defend her son against Badu. Saffold hopped on Instagram to issue a response to the Queen of Neo Soul.
"Girl you was just calling Tyrone and paying his cousins and homeboys way don't and ain't nobody said nothing to you," she wrote on Instagram. "Lord God show them what we working with. Thank you and Amen. Cuz we ain't afraid of the universe we build."