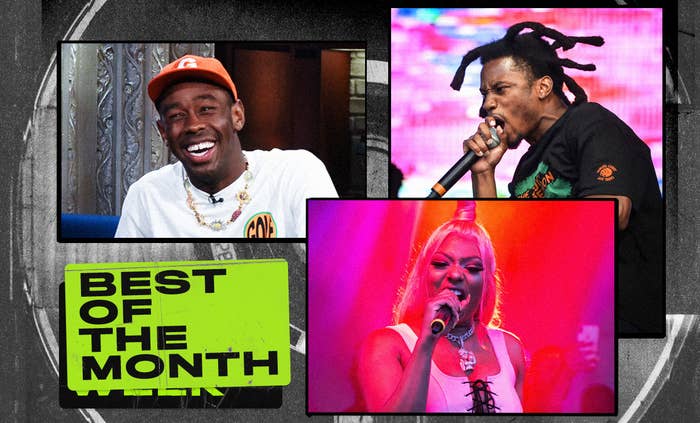 The new albums that arrived in May prepared us for the best season of the calendar year. We were gifted with sun-drenched projects from Tyler, the Creator (whose lush IGOR will soundtrack many drives down coastal highways), Vampire Weekend (Father of the Bride will be heard wafting from backyard barbecues in the coming months), and Flying Lotus (the psychedelic, soulful grooves on Flagmara create a picturesque soundscape for midnight driving in Los Angeles). We also saw up-and-coming stars make a name for themselves on their excellent albums (Megan Thee Stallion, Steve Lacy, Ari Lennox), while a pair of rappers (Denzel Curry and Young Nudy) each released heavily-anticipated projects. Need more options? No problem. Skepta also returned with his first offering in three years, one that is worthy of being played as a soundtrack to your late-night debauchery this summer. These are the best new albums of May 2019.
Tyler, the Creator, 'IGOR'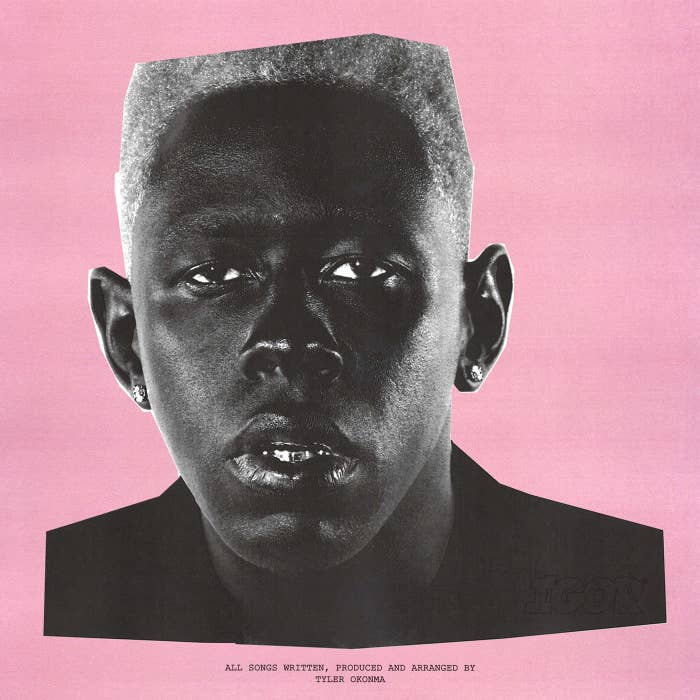 Some fans didn't expect an album this summery—filled with woozy synths, piano splashes, and gorgeous strings—from the same guy whose breakthrough hit ("Yonkers") was built around one of the toughest beat of the decade. IGOR is a project full of melodic, empathetic gems like "RUNNING OUT OF TIME" and "ARE WE STILL FRIENDS" from the no-fucks-given skate-rat who opened his debut mixtape, 2009's Bastard, by sending shots at all Blog Boys in the rap game ("Yo, fuck 2DopeBoyz and fuck Nah Right, and any other fuck-n***a-ass blog that can't put an 18-year-old n***a, making his own fucking beats, covers, videos and all that shit"). But, for those who've followed Tyler, the Creator's career progress over the last decade, his new album IGOR is merely the next step in his metamorphosis from a teenage goblin to a blossoming auteur. This is the album he's always been meant to make.
Ari Lennox, 'Shea Butter Baby'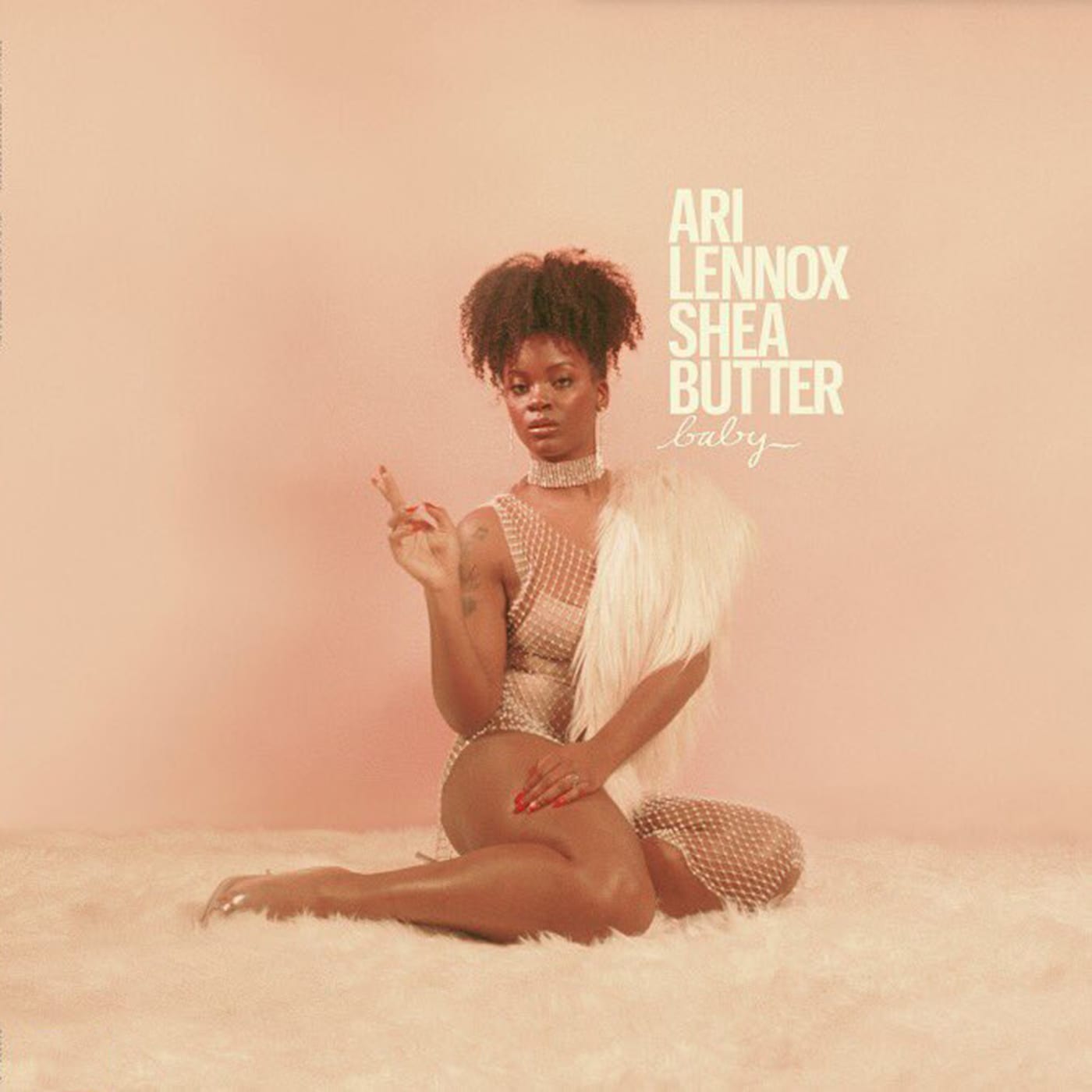 Since signing to J. Cole's Dreamville Records four years ago, Ari Lennox has shown promise as a next big star of R&B. After releasing an EP (2016's PHO), collaborating with fellow Dreamville artists Bas and Omen, and opening for J. Cole on tour, Lennox has now delivered her debut album, Shea Butter Baby, a passion project that finds the 28-year-old singer working with co-executive producer Elite. "Shout out to Elite for really including me," Ari tells Complex, pointing out how closely she worked with the producer throughout the whole process. "I got a chance to really learn what I like to hear. And I finally found my voice in music with this album. I've never been this involved in the whole project in my life, ever." The hard work paid off. This is one of the best R&B albums of the year so far.
Young Nudy & Pi'erre Bourne, 'Sli'merre'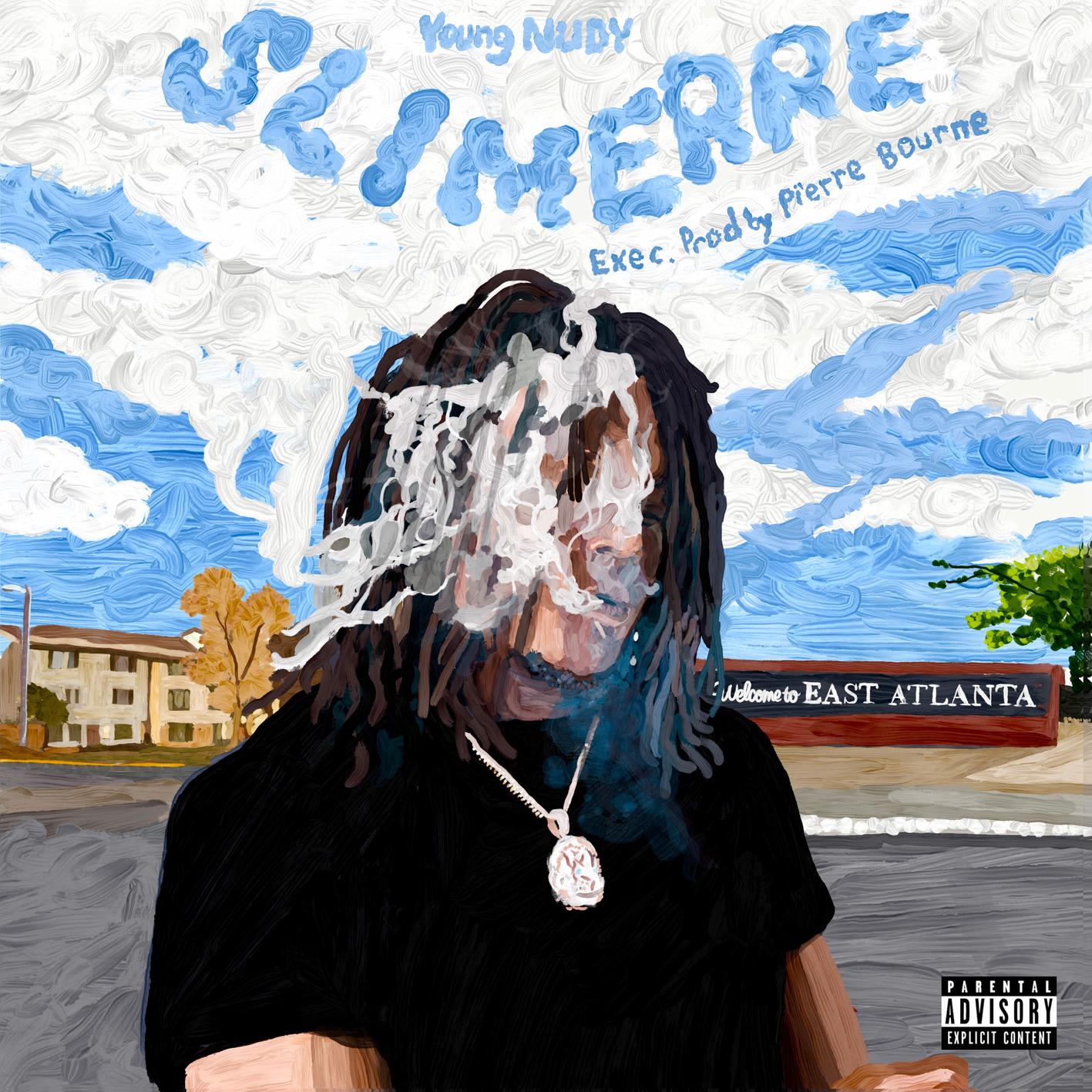 Lots of rappers and producers have teamed up for joint projects in recent years, but only a handful of these collaborations (like 21 Savage and Metro Boomin's Savage Mode; Offset, 21, and Metro Boomin's Without Warning; and Rico Nasty and Kenny Beats' Anger Management) have found a space where both parties are given an equal opportunity to shine. Young Nudy and Pi'erre Bourne's latest project, Sli'merre, is worthy of being mentioned in the same breath as one of the best rapper-producer collab projects of the last few years. Since coming together with Nudy on the 2016 mixtape, Slime Ball, Bourne has developed into one of the biggest producers in the rap game (with hits like Playboi Carti's "Magnolia," NAV's "Minute," and Kanye West's "Yikes") while Nudy has positioned himself as one of Atlanta's next big stars. On Sli'merre, Bourne is at his best, gifting Nudy some of his most pronounced beats, including album standout "Extendo," synth-heavy "Gas Station," and the flute-infused "Mister." Nudy also get his licks in, as evidenced by the closer, "Joker," which sees the 26-year-old empty his clip over an earth-shattering beat from Pi'erre, as he raps about wild shit like glocks, overseas money, and, even, donkeys.
Megan Thee Stallion, 'Fever'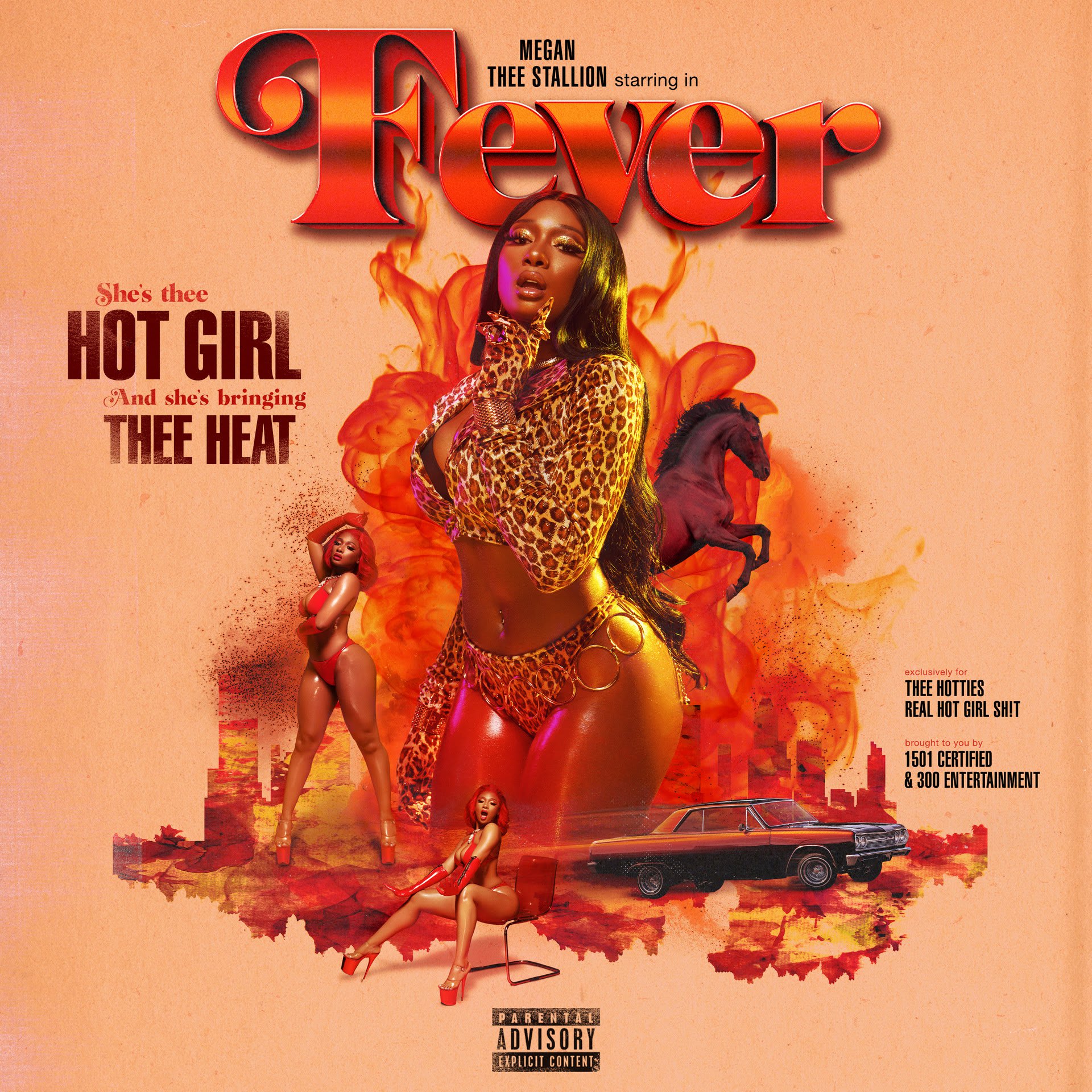 Megan Thee Stallion is the latest female MC to explode into rap stardom, but her meteoric rise is, more importantly, a continuation of Houston's rich hip-hop legacy, which, after a resurgence in the mid-'00s on the strength of Mike Jones, Paul Wall, and Chamillionaire, fell into a somewhat dormant period. The keys to the southern rap mecca (which has never had a superstar female rapper like Megan, mind you) have been thrown to the Stallion, who followed up her breakout single, "Big Ole Freak," with an excellent album that's soaked in sex, pimpin', and power. What else do you expect from Houston?
Denzel Curry, 'ZUU'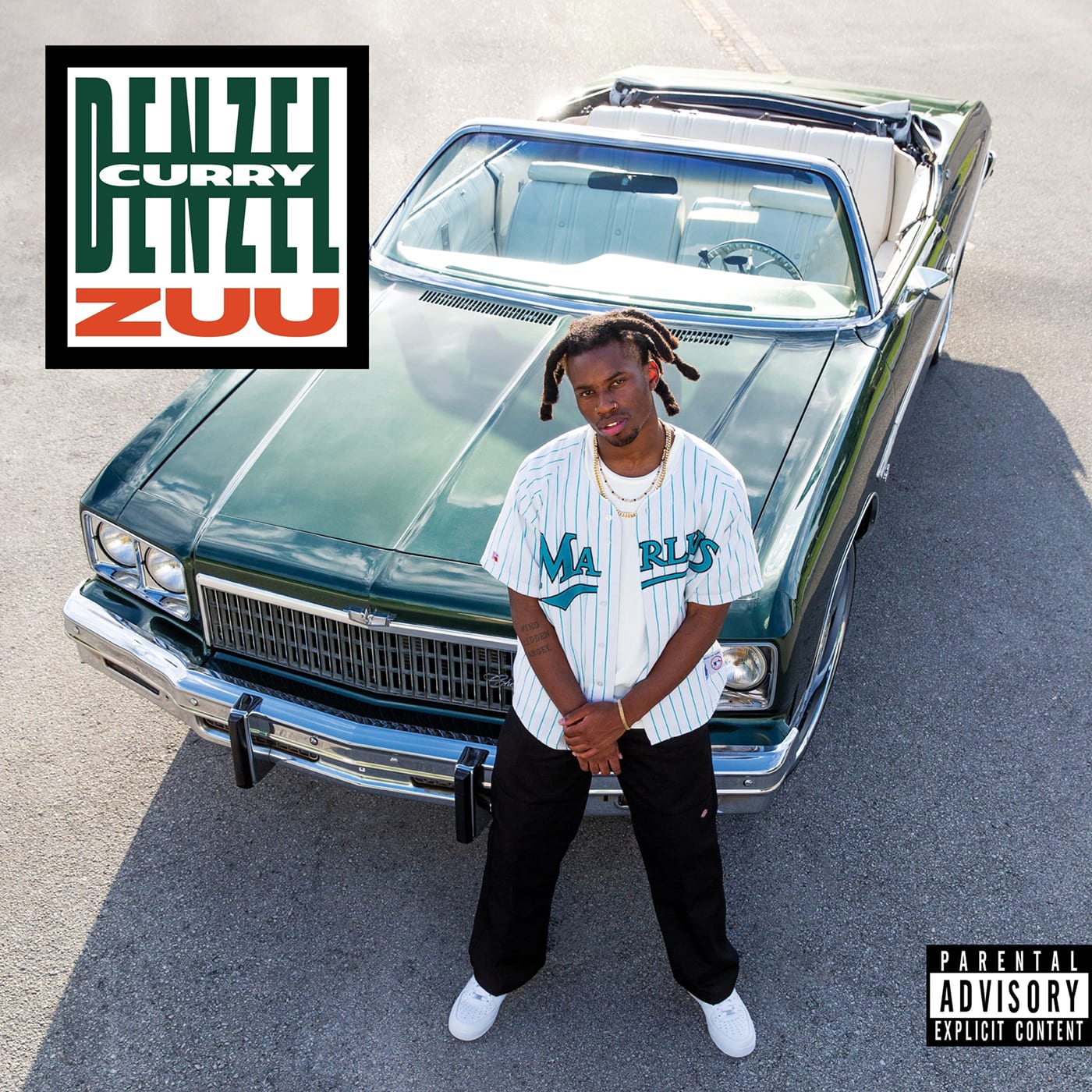 It's easy to forget that Denzel Curry is already a veteran, having pioneered a South Florida rap scene that has developed a handful of notable SoundCloud rappers in recent years, including the late XXXTentacion, Smokepurpp, and Ski Mask the Slump God. And yet, while fellow XXL Freshman Class of 2016 stars like Lil Yachty, Lil Uzi Vert, and 21 Savage have exploded into superstardom, 23-year-old Curry has operated somewhat under the radar. That may all change with his fourth studio album, ZUU, which doubles as an ode to Florida on the back of gems like "ZUU" (a term he uses to describe his neighborhood), "RICKY" (a tribute to his older brother Treon Johnson, who was tased to death by police in 2014), and "CAROLMART" (a song named after a local flea market). Still, you don't have to live in the state to appreciate the LP, as ZUU highlights include the immediately addictive "BIRDZ" and what might be one of the hardest beats of the year so far on "SHAKE 88."
Skepta, 'Ignorance Is Bliss'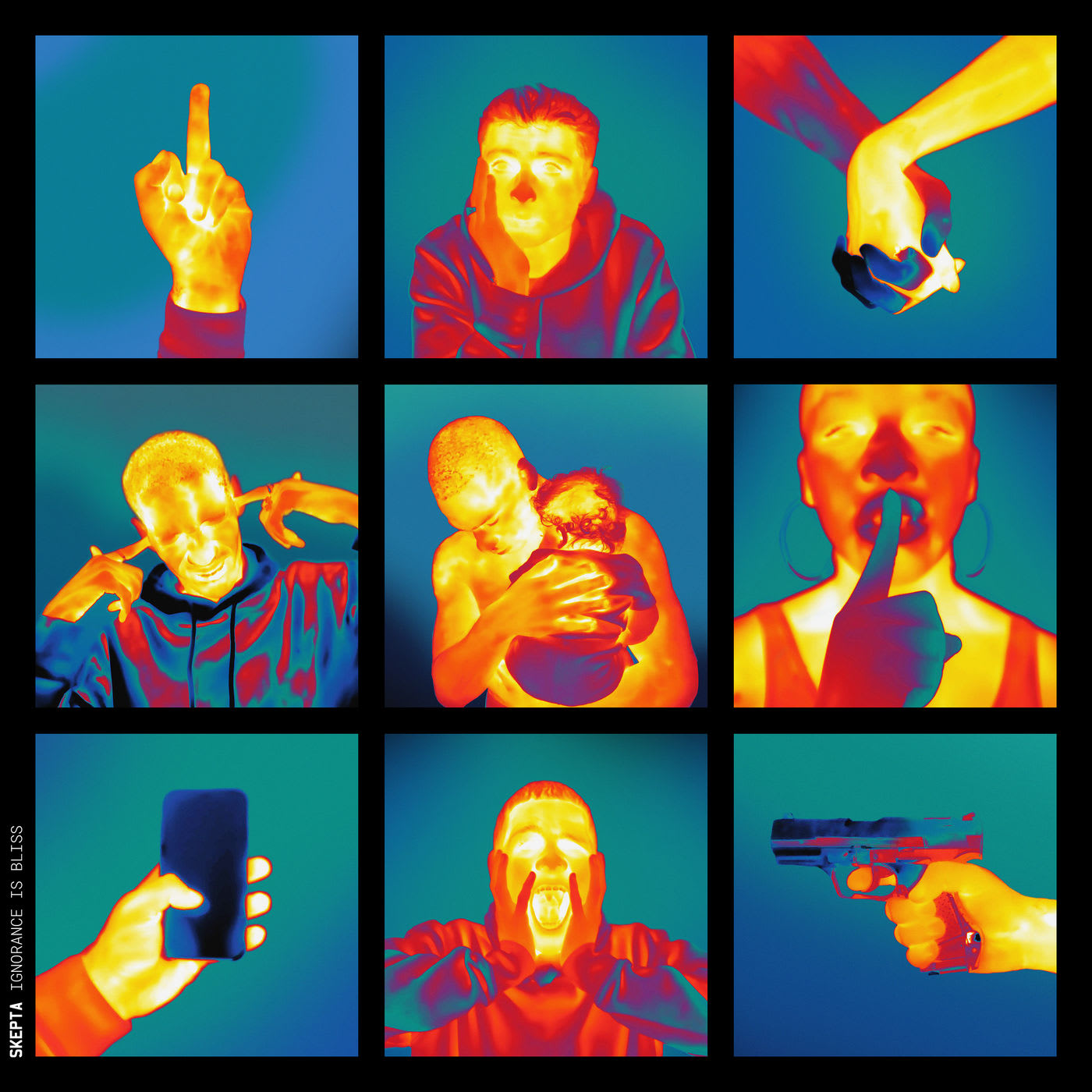 Some casual American rap fans were introduced to Skepta on Drake's More Life, when the 6 God gave the UK grime legend his own track ("Skepta Interlude") on the 2017 playlist. But the 36-year-old Tottenham-bred MC has been putting in work for years, serving as one of the most influential figures in the British grime scene. On his fifth studio album, Ignorance Is Bliss, Skepta returns with a confident, experimental album that proves his global superstar status. Despite not having an anthem like his 2016 banger, "Shutdown," the LP is filled with standouts such as "Bullet from A Gun" and "Greaze Mode," which double as some of grime's strangest yet most brilliant creations in recent years.
Vampire Weekend, 'Father of the Bride'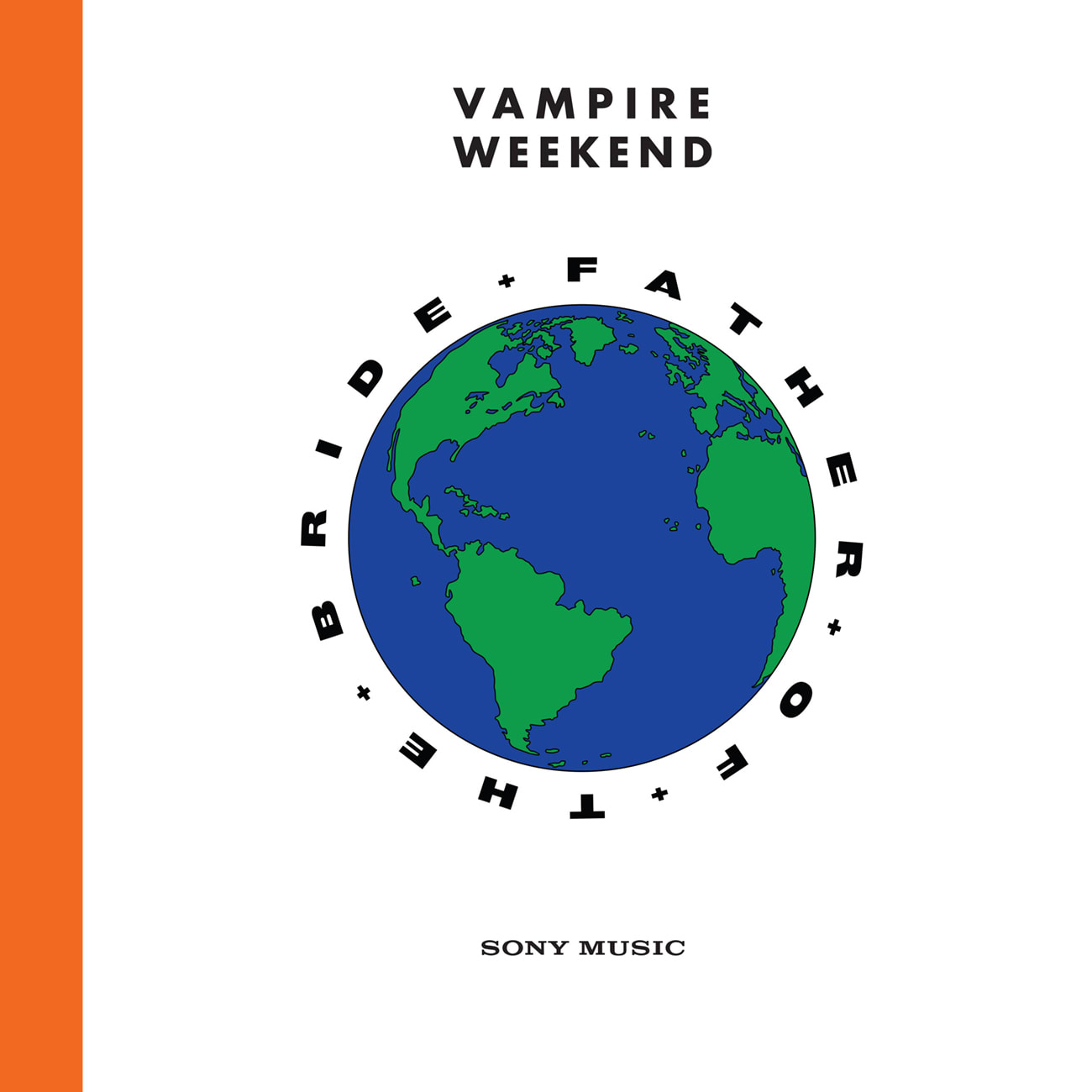 Six years after dropping third LP, Modern Vampires of the City, Vampire Weekend returned earlier this month with their fourth album, Father of the Bride. Clocking in at 18 tracks—the band's previous three efforts were 11, 10, and 12 tracks, respectively—FOB sounds like an effort to make up for lost time. This is not to say that Vampire Weekend sounds rushed, though; it's quite the opposite, as the New York-bred rock group submit a sun-drenched SoCal pop masterpiece filled with surf-guitar riffs, loopy hip-hop gems like the Steve Lacy-assisted "Sunflower," and Auto-Tuned-enhanced tracks such as "Flower Moon." Ear candy, it is. Let's just hope we don't have to wait until 2025 for their next offering.
Flying Lotus, 'Flamagra'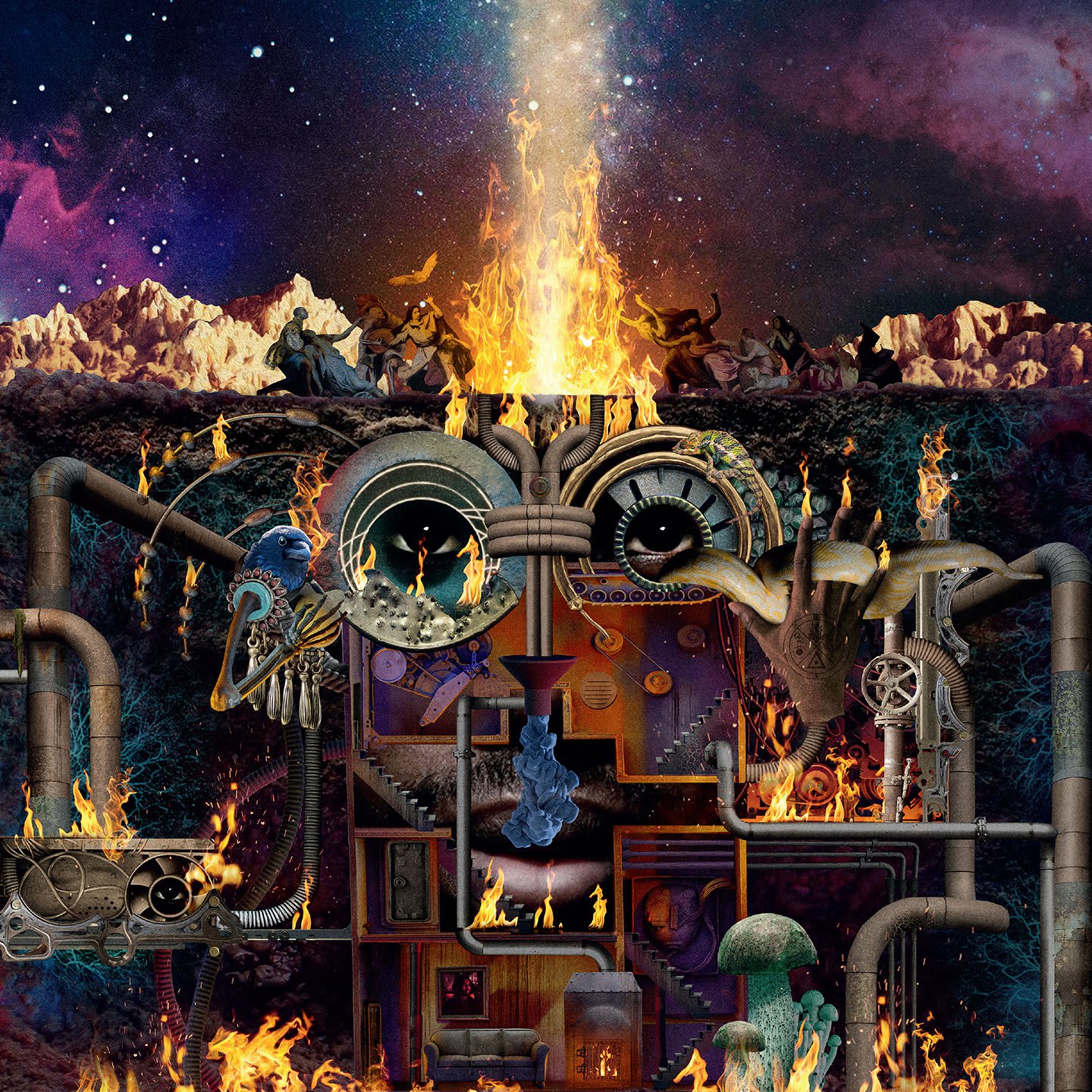 Flying Lotus has made a career off psychedelic soul grooves, and he's made time for collaborations with A-listers (the Kendrick Lamar-assisted "Never Catch Me"), up-and-coming stars (album standout "More" features Anderson .Paak), and fellow jazz-funk-leaning artists (Thundercat appears on the deep cut "The Climb"). With guest appearances from Tierra Whack, Denzel Curry, and Solange, as well, the 27-track Flamagra finds Flying Lotus in his bag, as he goes full-auteur while creating the soundscape for which his co-stars are able to shine. This might be his most accessible work to date, while holding on to the the weird, experimental moments we've always loved from FlyLo.
Steve Lacy, 'Apollo XXI'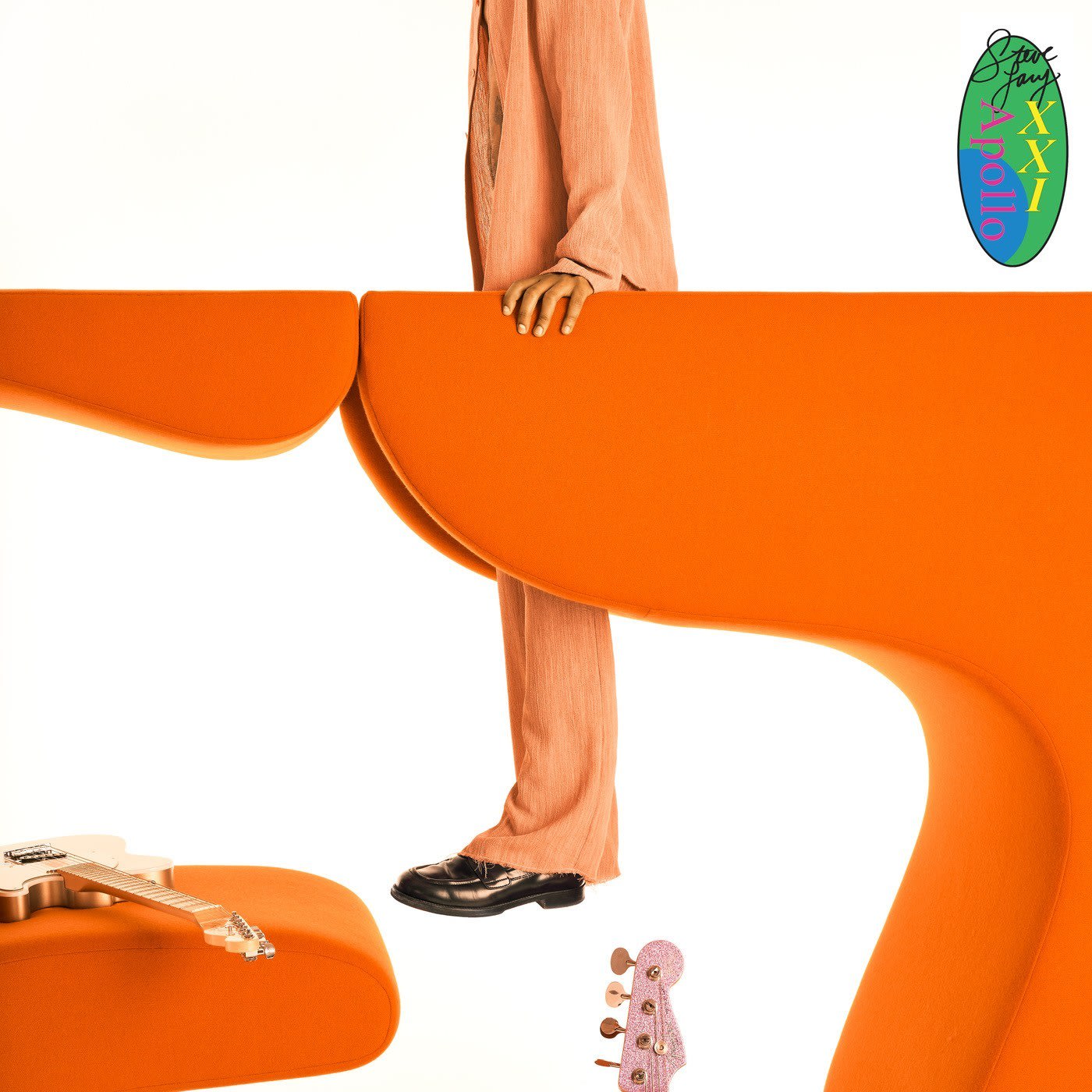 After releasing two albums with The Internet (and collaborating with A-listers like Kendrick Lamar, Mac Miller, and Solange) 21-year-old California guitarist and producer Steve Lacy showcases his potential as a solo musician with his debut LP, Apollo XXI. The LP finds Lacy bringing funky, psychedelic grooves and a unique a falsetto for a collection of songs that'll stay in rotation for us all summer.