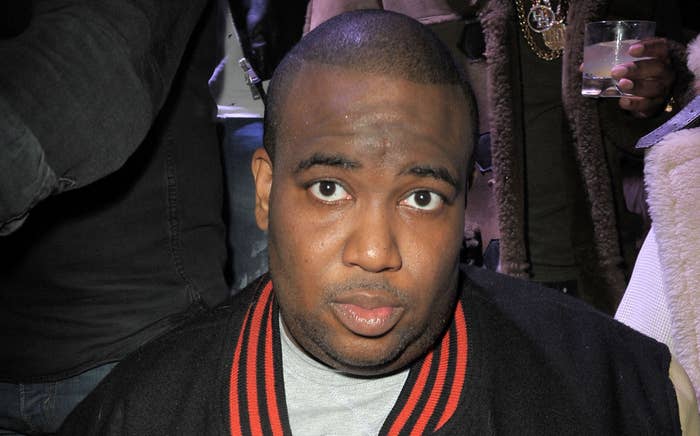 Veteran hip-hop manager Jonathan "Hovain" Hylton has passed away.
The tragic news was announced on Saturday in a message shared to Hovain's Instagram account.
"It is with deep regret that we message to all family, friends, and colleagues that Jonathan 'Hovain' Hylton passed away while at his home on Friday. He was a beloved and devoted father, husband, son, brother, and a proud Brooklyn representative," the statement read.
It continued: "We'd like to thank all of his close friends for all of the love and support that you have shown during this difficult time. We ask that you all continue to keep his family in your prayers and respect their privacy at this time."
A cause of death was not disclosed.
A veteran hip-hop manager and president of management at Cinematic Music Group, Hovain previously worked with legendary artists such as Cam'Ron, Jim Jones, Styles P, Lloyd Banks, T-Pain.
Countless rappers have taken to social media to pay tribute to the Brooklyn native.
Young Guru, who was managed by Hovain, wrote: "I have no words. I loved this man. He was more than my manager he was my brother. I swear this is too much. RIP my brother [six broken heart emojis] @hovain you were special."
In another post, A-Trak called Hovain "a pillar of New York Hip Hop." "Can't believe Hovain passed, wtf. He was one of the good ones. Everyone loved him. A pillar of New York hip hop, of hip hop in general, just a good guy. Damn," A-Trak wrote on Twitter.
See some of the tributes to Hovain below.