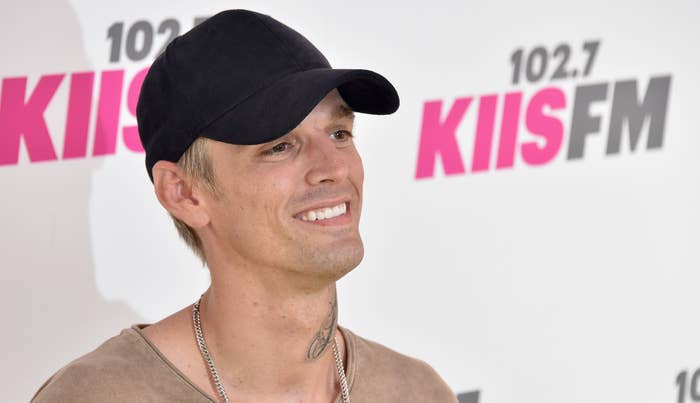 Aaron Carter's cause of death has been released, nearly six months after the former pop star was found dead at his California home at the age of 34.
As reported by TMZ, the Los Angeles County Department of Medical Examiner-Coroner determined that Carter drowned in his bathtub after inhaling difluoroethane, a propellant found in spray cans, and taking alprazolam, the generic form of Xanax. 
The autopsy states Aaron was "incapacitated while in the bathtub due to the effects," which resulted in his accidental drowning. The manner of Carter's death was listed as an accident. 
Melanie Martin, Carter's former fiancée and mother of his son, released a statement to TMZ upon learning of Aaron's cause of death. 
"The results of the autopsy are not closure for me," Martin told the outlet. "It claims death is by drowning but also adds he was wearing a t-shirt and necklace in the bathtub which doesn't make sense, why would he be in a bathtub with clothes on? I am still in shock and still miss Aaron every day. I don't understand the chain of events and this report only has us asking more questions."
Carter was found unresponsive in his Lancaster, California home on Nov. 5. Aaron's housekeeper, who discovered the singer submerged in the bathtub, called 911 and began administering CPR, but it was too late. First responders declared Carter dead at the scene.