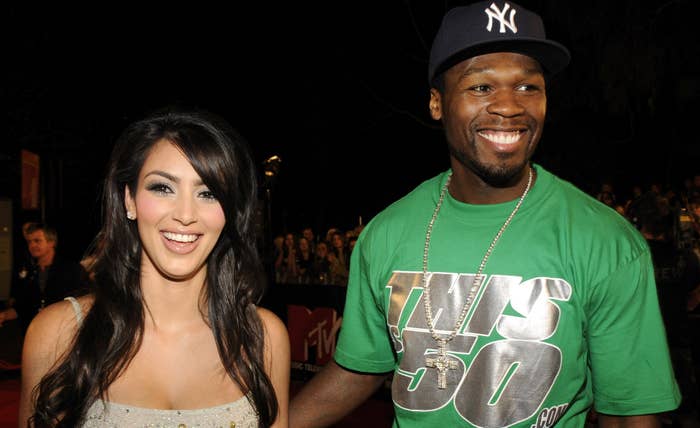 The 2022 edition of Art Basel's Miami Beach fair was celebrated on Friday with a party at Wayne and Cynthia Boich's private mansion. The star-studded affair featured a guest list that included A-listers such as Leonardo DiCaprio, Kim Kardashian, Kylie Jenner, and Serena Williams.
As reported by HotNewHipHop, 50 Cent delivered not one but two performances for the packed house. You can thank the Kardashians for 50's bonus performance.
The hip-hop mogul kicked the night off with a 45-minute set that saw him run through some of his biggest hits, including "Candy Shop," "Just a Lil Bit," "P.I.M.P.," "In Da Club" and "Disco Inferno." Later on, Fif ran into Kim and Khloé backstage. After visiting with the family, Fif returned to the stage to treat the crowd to another performance.
"50 said he was headed out and [Kim and Khloé] responded, 'Did we miss your set?,' prompting the rapper to ask, 'Do you wanna see it? Good, let's go,'" a source told Page Six.
50 took to Instagram on Saturday to share photos of him with the Kardashians. 
"About last night," his post read. "This party was so crazy. I was leaving ran into this crew went back on stage and started over. LOL Good times!"
Check out photos of 50 and the Kardashians, as well as footage of Fif's performance, below.