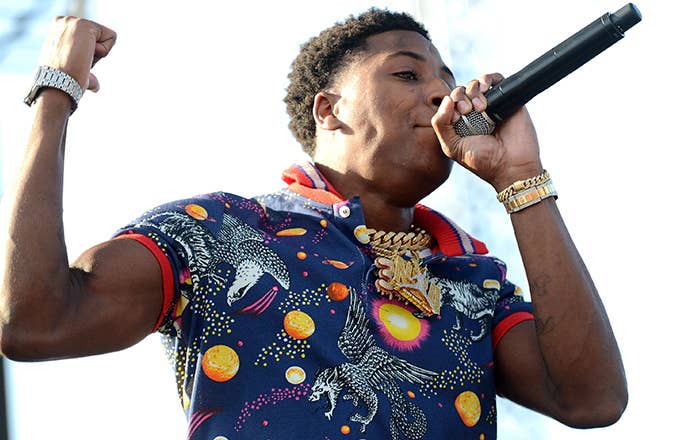 Baton Rouge rapper YoungBoy Never Broke Again was arrested in Tallahassee last month, before being released on $75k bail last week. Despite his legal issues, the rapper refused to slow down, sharing the Future-assisted single "Right or Wrong." However, TMZ reports that after disturbing footage of the rapper allegedly assaulting his girlfriend Jania Jackson surfaced, he's now been charged in court with counts of kidnapping and aggravated assault.
The alleged incident took place in a hotel hallway, with YoungBoy body slamming her and dragging her into a hotel room. Jania Jackson didn't want to press charges against him, explaining that they were just playing, but the grand jury didn't believe her account of the events. "That's just us, that's just the way we play," she said in a stream on Periscope.
"Kidnapped? Fuck no. Nobody getting kidnapped. Has he ever put his hands on me? Fuck no! We 18, what do y'all expect?" she said in the same stream.
Following his arrest last month, Georgia prosecutors asked for YoungBoy's probation to be revoked, requesting an immediate 10-year prison sentence for his supposed role in a 2016 drive-by shooting.