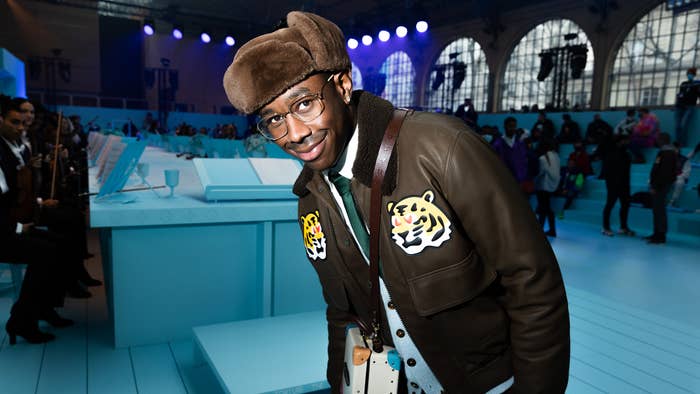 During a recent performance at The El Rey in Los Angeles, Tyler, the Creator told his fans they should never expect to see any posthumous releases from him.
"Some of these are so good I can't just let it sit on my hard drive," he said between songs, referring to the recent Call Me If You Get Lost reissue featuring eight new tracks. "Because I have it in my will that if I die they can't put no fucking post[humous] album out. That's fucking gross, like, half-ass ideas and some random feature on it from some n***a I didn't fuck with. Like, no."
His statement was met with a mixed response from the crowd, as some cheered the decision while one individual shouted, "That's corny." Still, Tyler appeared confident in his decision. Posthumous albums have often proved lucrative for record labels and the estates of late artists, although they're not always met with warm critical or fan responses. There are some notable exceptions, but for many, there are still thorny connotations surrounding albums, particularly when it comes to ones completed following the death of an artist.
Hip-hop as a genre sees a lot of posthumous releases in particular. Juice WRLD, for instance, has two posthumous albums and a third reportedly on the way later this year. Pop Smoke didn't release an album during his lifetime, but two records in his name have dropped since he was fatally shot on February 19, 2020.