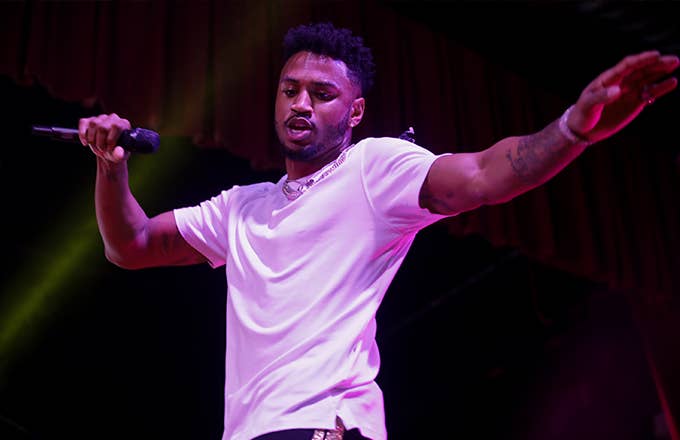 That video of Jill Scott performing her 2007 song "Crown Royal" onstage, simulating oral sex with the microphone, was the talk of the internet this past week. Addressing the video on her Twitter, she tweeted, "You should cum to my shows." It seems that she's gained a lot of fans for the performance, and among them is Trey Songz, who released a song this weekend referencing the singer.
Trey Songz posted on Twitter to share a new song titled "Jill (Sumn Real)." The A-WALL production samples Jill Scott's "He Loves Me (Lyzel in E Flat)" from her 2000 album Who Is Jill Scott? Words and Sounds Vol. 1, giving the track an extra heft. A shot of Scott's now-famous performance is featured on the song's cover.
It's clear that Trey is into what Jill was doing onstage, but she's yet to respond to the track as of Sunday afternoon. Listen to "Jill (Sumn Real)" above.