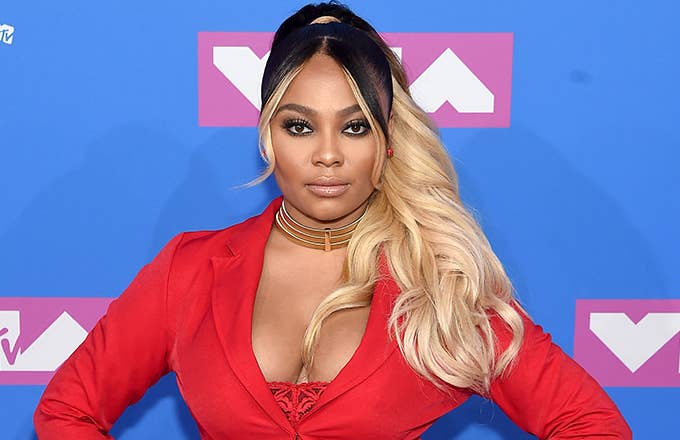 50 Cent has been relentlessly trolling Love & Hip Hop star Teairra Mari ever since he was awarded $30k in the revenge suit she filed against him, constantly reminding her that she owes him money. In response, she has hit back against his barrage of insults with a diss track titled "I Ain't Got It." Mari has continued to take shots at him on Instagram, and now she says there was never a warrant issued for her arrest.
In a video Mari posted to her Instagram, she joked about being on the run because of the reports of the warrant. She called it "fake news," later stating that Fif was "thirsty for attention." 
In the caption for the video, Mari went even further. "Never believe a n***a called Curtis," she wrote. "Even if he is your favorite washed up old school rapper. Here is the real news: My lawyers are all the way on point (the best), I never had an arrest warrant." She went on to explain that 50 also never trademarked her "I Ain't Got It" merch, which he released on the G-Unit site following the diss track.
"He's just trying to steal drip," she continued. On Monday, it was reported that an arrest warrant was issued for Teairra Mari after she failed to turn up to court, but she has since claimed otherwise.