Taylor Swift Announces Ice Spice "Karma" Remix, Fans Highlight Matty Healy's Racist Comments About Rapper
Taylor Swift is rumored to be dating Matty Healy and it has prompted fans to highlight Healy's comments about the rapper in a since-removed podcast.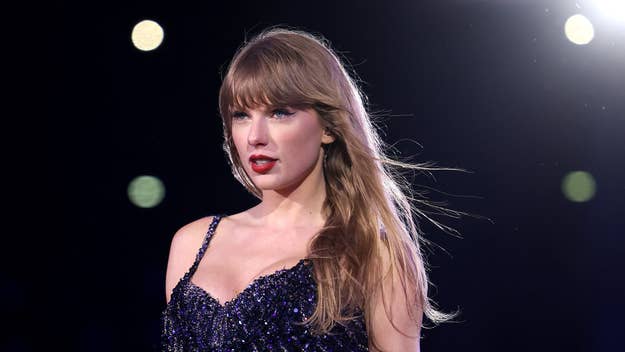 Scott Eisen/TAS23 via Getty Images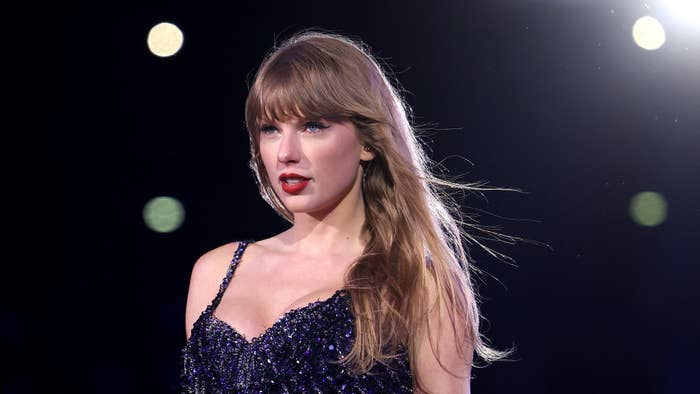 Taylor Swift has announced an Ice Spice remix of her song "Karma," and it has prompted fans to highlight comments her rumored boyfriend Matty Healy made about the rapper on a since-removed podcast.
In a post shared on Twitter, Swift confirmed that the deluxe edition of her 2022 album Midnights will feature a new version of the song "Karma" with Bronx rapper Ice Spice. In response, Spice called Swift the "sweetest person ever." Shortly after the news of the remix surfaced, some of Swift's fans took her to task over an appearance her rumored boyfriend Matty Healy of The 1975 made on an episode of The Adam Friedland Show, which has since been removed from Spotify.
The podcast is hosted by former Cum Town hosts Adam Friedland and Nick Mullen, who have both faced criticism in the past for comments many perceived as racist or homophobic. On the episode, Healy said that he messaged Ice Spice on Instagram after he learned that she was a fan of The 1975. Friedland and Mullen then referred to Spice as "Inuit Spice Girl," and proceeded to impersonate racist caricatures of Chinese and Hawaiian accents. "This chubby Chinese lady," the hosts chimed in. "'Yeah, I rap and [make] music.' Do they talk like that? Do Inuits talk like that?" Healy laughed at the hosts, who also made jokes during the podcast that were seen as misogynistic by many critics.
Many fans questioned the timing of Swift's new remix of "Karma" with Ice Spice due to Healy's appearance on the podcast. While some pointed out it wasn't him who made the comments, many were upset that Swift had the audacity to team up with the Bronx rapper while apparently dating Healy (which neither she nor he have confirmed, yet).
Shortly after the podcast went live earlier this year, Healy issued an apology to Ice Spice for his appearance on the podcast. "I just feel a bit bad, and I'm kind of a bit sorry if I've offended you," Healy said during a recent show in Auckland, New Zealand. "Ice Spice, I'm sorry. It's not because I'm annoyed that me joking got misconstrued. It's because I don't want Ice Spice to think I'm a dick. I love you, Ice Spice. I'm so sorry."
Swift's fanbase has been up in arms about her alleged new boyfriend, who has faced controversy in the past but The Adam Friedland Podcast appearance has proved a final straw for many.