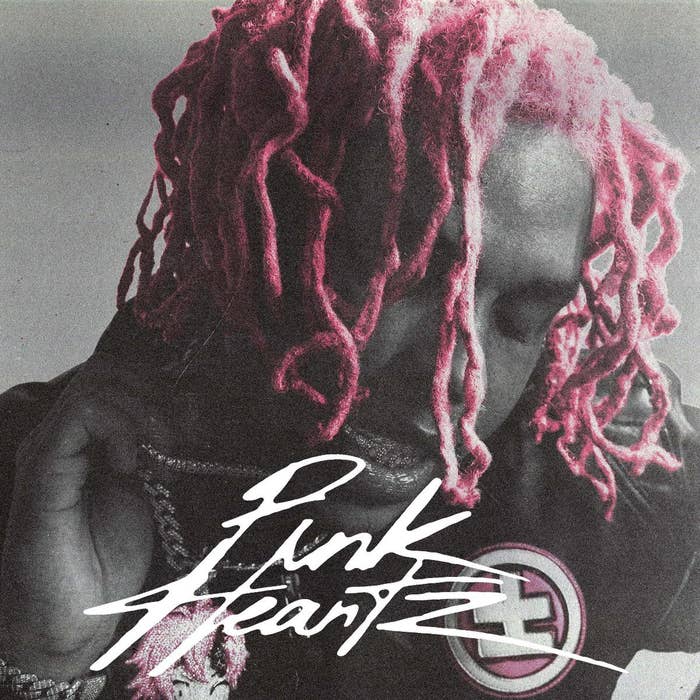 Rising Atlanta rapper SoFaygo has dropped his highly anticipated debut album Pink Heartz.
The "Hell Yeah" rapper's first full-length has some star-studded guests, boasting appearances from Lil Uzi Vert, Gunna, Don Toliver, Ken Carson, and DJ Khaled. It's also got production from Pharrell on "Took Off," alongside some work that sounds more typical of Travis Scott's Cactus Jack Records imprint, to which he's signed.
Speaking with Apple Music Up Next, SoFaygo opened up about why he titled the project Pink Heartz. "Having a pink heart just means wearing your heart on your sleeve, being yourself completely all the way, no matter what people saying or what these people over here doing, you just being you throughout everything," he said. "I think that's the definition of me. That's who I am. Regardless of all the noise, I'm continuing to remain myself and continuing to do music." As for what it was like to collaborate with Pharrell, he added, "He's so chill and just down to earth. Working with him, it was so easy."
In the lead-up to the release of Pink Heartz, SoFaygo dropped the vibrant Declan Kyle-directed visual for "Hell Yeah," which also showed up in a video as part of Beats by Dre's new campaign starring LeBron James and his son Bronny.
Earlier this week, SoFaygo promoted the record with an acoustic live-band performance of "Fasho." 
Listen to Pink Heartz below via Spotify.