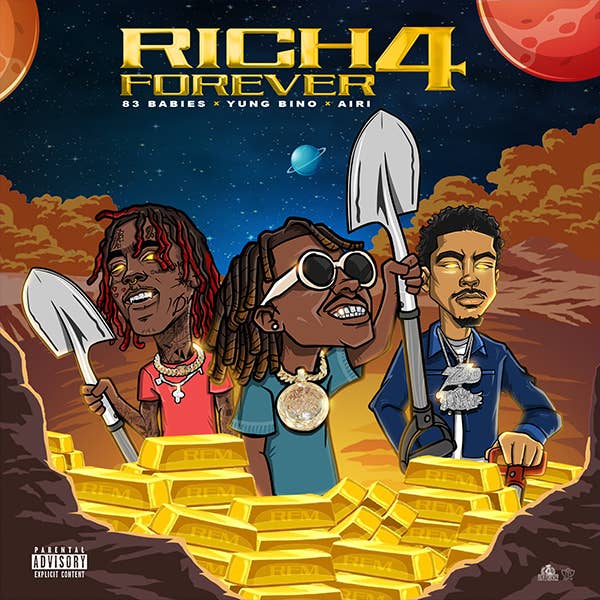 Rich the Kid and his Rich Forever label just dropped the compilation Rich Forever 4, featuring copious appearances from the roster. Famous Dex, 83 Babies, Jay Critch, Yung Bino, and Airi all appear to show off their talents, while Tg3 Thr33 and ASAP Ferg also drop by.
The latest installment boasts just how far each of these rappers have come. Most importantly it's a huge showcase for recent Rich Forever Signees 83 Babies, the North Carolina trio which consists of rappers Lil Tony, Yung Boss Tevo, and Setitoff83. Listen to the album in full below.
Last month Rich the Kid assisted Ty Dolla Sign and Ronny J on the catchy "Lights Out," taken from Ronny's new project Jupiter. Jay Critch, meanwhile, was announced to appear on the Madden 20 soundtrack. The soundtrack will include original songs created for the game, differing from previous years which simply compiled a list of tracks that fit.