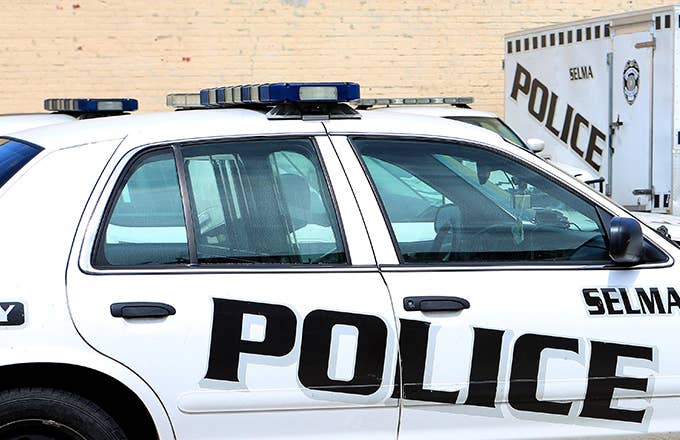 UPDATED Sept. 26, 10:40 a.m. ET: NoCap has turned himself into Alabama police. According to Pitchfork, the rapper is facing charges of discharging a gun into an occupied or unoccupied building/vehicle, probation violation, possession of/receiving a controlled substance, and reckless endangerment. He recently dropped a new song, "First Day In," which you can listen here.
See original story from 9/19/2019 below.
Alabama rapper NoCap, who has been gaining attention throughout the last year for his song "Ghetto Angels," is reportedly wanted following a shooting.
Real name Kobe Crawford, there are currently two active warrants for NoCap in his home state for shooting into an occupied dwelling and reckless endangerment. Mobile, Alabama police have indicated that he shot into an occupied house on Sept. 8, although it would appear there were no injuries as a result of the shooting.
As of right now, NoCap is considered by police to be armed and dangerous. The rising star first garnered fans after the release of his "Legend" video, a breakthrough which has since amassed more than seven million views. Last week saw the 21-year-old rapper release the video for his song "Drumsticks." He released his debut project Neighborhood Hero last year, and followed-up with The Backend Child this May.
He was last active on social media on Wednesday (Sept. 18), the same day the warrants were issued.
Authorities have asked for assistance in locating NoCap, with local news station FOX10 sharing further details on his appearance. Complex has reached out to a representative for comment.