Morgan Wallen Interested in Working With Kendrick Lamar and Moneybagg Yo Following Success of Lil Durk Collab
As his Lil Durk collab "Broadway Girls" sits at No. 1 on Billboard's Hot R&B/Hip-Hop Songs chart, Morgan Wallen has shared who else he'd like to work with.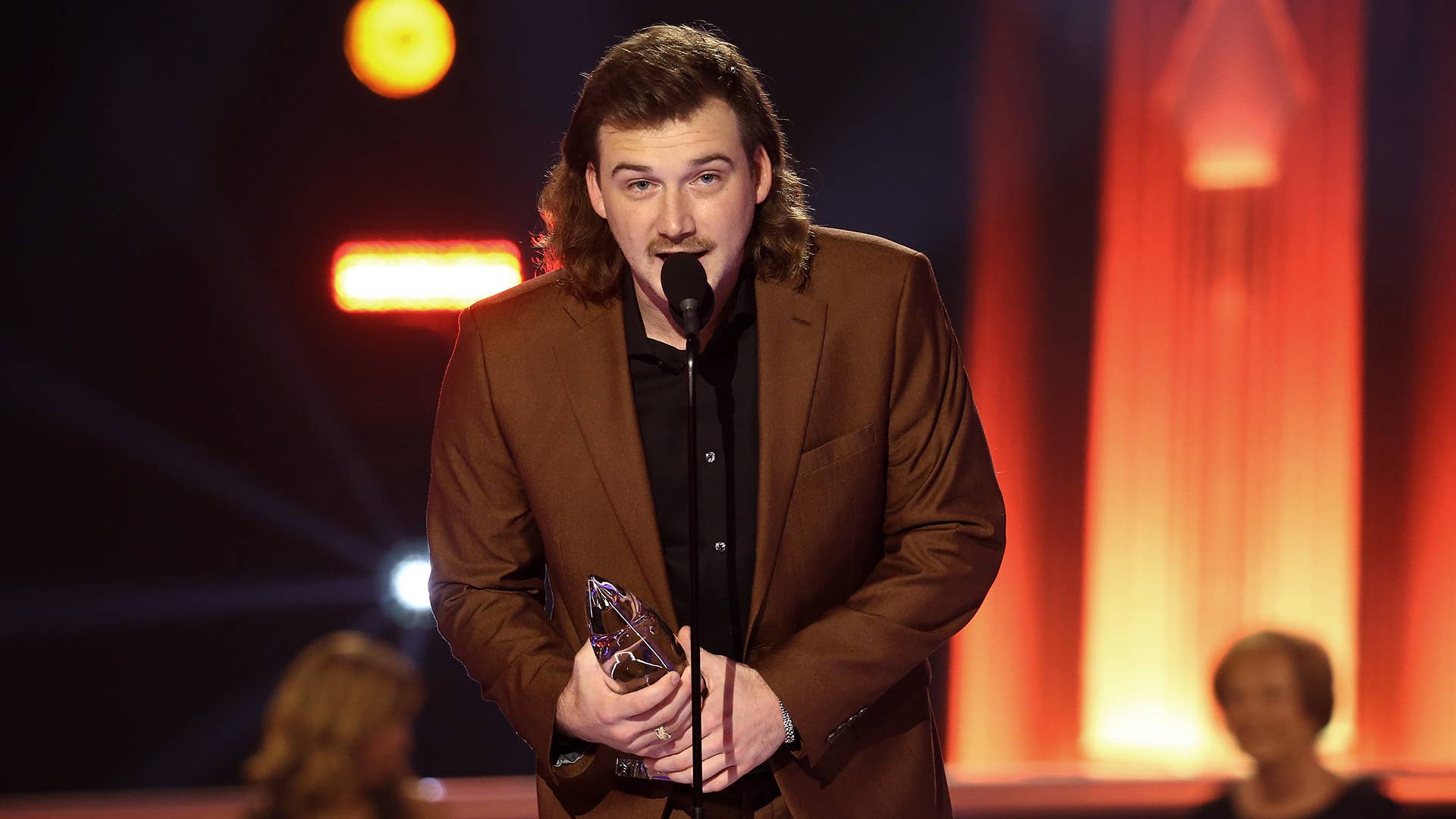 Getty
Image via Getty/Terry Wyatt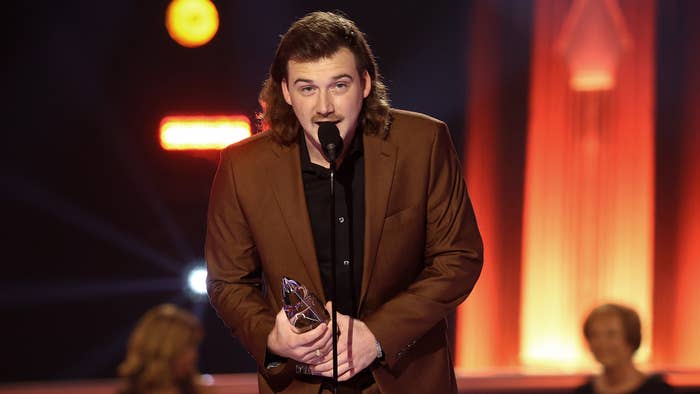 Following the success of his new Lil Durk collab "Broadway Girls," country star Morgan Wallen says he'd like to work with Kendrick Lamar.
The singer-songwriter has been at the center of controversy this year after a video showed him using a racial slur, for which he ended up apologizing. In a new conversation with comedian Druski on Clubhouse, per Variety, Wallen was not asked about that incident but was given extensive questions regarding what he's been listening to and what led him to work with Lil Durk. The 28-year-old also revealed who his dream hip-hop collaborators would be, focusing on two in particular.
"I do love Moneybagg [Yo]," Wallen said of his fellow Tennesseean. "He's definitely at the top of the list. … But, like overall, ever…I'm trying to think of not just in the past little bit…Kendrick Lamar would be pretty cool."
Saying he predominantly listens to hip-hop, he added, "Moneybagg is probably my favorite. And I listened to a lot of Young Dolph—RIP. I listened to Drake's new album. I listen to Kanye. … I've been listening to a little bit of Gunna. I like him pretty good."
Wallen, who insisted in a Good Morning America interview earlier this year that he did not intend to say the n-word in a derogatory manner, surprised fans and critics alike with the release of "Broadway Girls" with Lil Durk. The song currently sits at No. 1 on Billboard's Hot R&B/Hip-Hop Songs chart, and No. 14 on the Hot 100.
"That song kind of came about over this summer, and I was really, really, really pumped on it," Wallen told Druski. "Durk commented on my Instagram. ... So I hit him up. Me and him had been talking a little bit throughout the year and kind of developed a friendship." 
Durk expressed interest after a preview of what would become "Broadway Girls" was uploaded to Instagram. "I was like, 'I don't know if you're serious or not, but here's a couple of versions.' And he took the song," Wallen continued. "I said, 'I'm not gonna put out an album for a while. If you just want to throw this on yours, go ahead.' So he did and I'm super pumped about it."
Following his controversy, Wallen pledged to donate $500,000 to Black-led groups across the country. It was reported in September that he's failed to donate much of that pledged figure so far, at least according to the Black Music Action Coalition. Druski did ask him about that money on Clubhouse, and Wallen said there were some delays in donating the funds initially because he didn't want to "just throw money at something."
"I just tried to be genuine and tried to see people who were like-minded and just trying to make a real impact," he said. "So we're still working on it. And we've distributed all that, but we've still got some really good relationships that we've built and are working towards. So, it's been awesome."