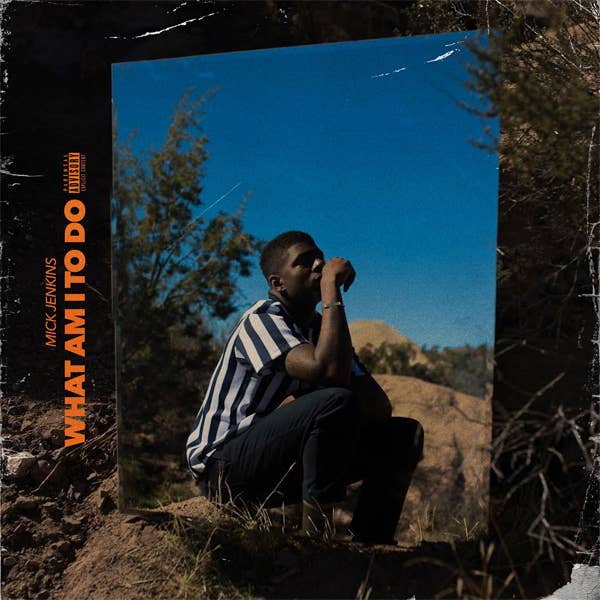 Just recently, Mick Jenkins announced that he'd be returning later this year with a new project. Before the record arrives, though, he shared the ambitious new song "Bruce Banner," on which he declared, "Honestly, can't nobody come for me except Kendrick." Now, he's shared another taste of the highly anticipated album, Pieces of a Man, with the Kaytranada-produced "What Am I To Do."
Following the release of "Bruce Banner," Jenkins continues to provide the type of straight-to-the-point rap he does the best on "What Am I To Do." The gorgeously produced beat is classic Kaytranada, and Jenkins delivers a no-frills verse that showcases what he's capable of.
This is the second track we've heard from the follow-up to or more; the frustration, which dropped in February. "I've had time to assess what I've got going on," Jenkins told Zane Lowe on Beats 1 Radio when he premiered "Bruce Banner."
"I assessed my career, I assessed my business, I assessed my mind, and I took a lot of 2017 and 2018 to get everything as far as that goes together," he explained. "Now I'm in a space where it's like, 'Alright, I'm ready to step back out and let everybody know what I'm working on.' I think that's where that song is coming from. It's like, Bruce Banner is the mathematician—the guy putting it together—but there is an actual Hulk in there, and he's coming out."