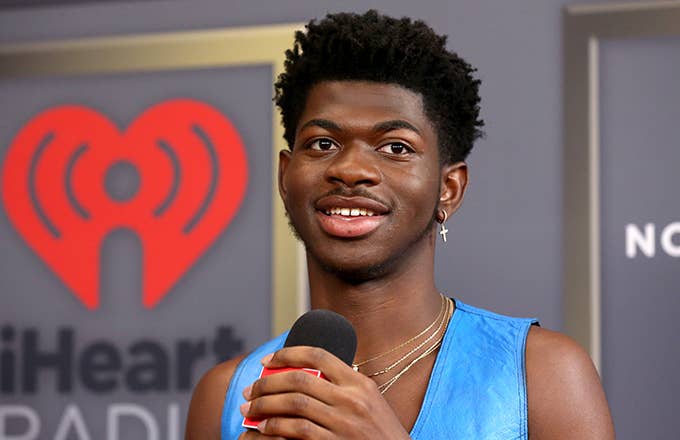 Lil Nas X made a huge impact on the music industry this year, but on Twitter, he's hinted that he's finally ready to slow down. After claiming the most consecutive weeks at No. 1 on the Billboard Hot 100 ever with "Old Town Road," Lil Nas X has announced that he'll be taking a short break from music.
"It's been a wild last 7 months and I'm ready to take a little time off," he said on Twitter. "Sorry to everyone attending TwitchCon or the Sandbox Music Festival, I will not be there. I love you guys and will make it up to you some way." Those appearances were scheduled for the end of September, but as of right now, his other future shows are still on the schedule.
He will likely be on stage on Oct. 17, 2019, when he will play with Billy Ray Cyrus at the Colosseum, Caesar's Windsor in Ontario, Canada.
In a recent Instagram post, Fiona Apple called out Lil Nas X for sampling one of her songs without permission. "Lil Nas X—you're probably really great, but you used my song 'Every Single Night,'" she said. "And, um, hey, where's my money, you cute little guy? Where's my money?" The track that utilizes is the sample is Nasarati's "Kim Jong," which has since been scrubbed from most places online.